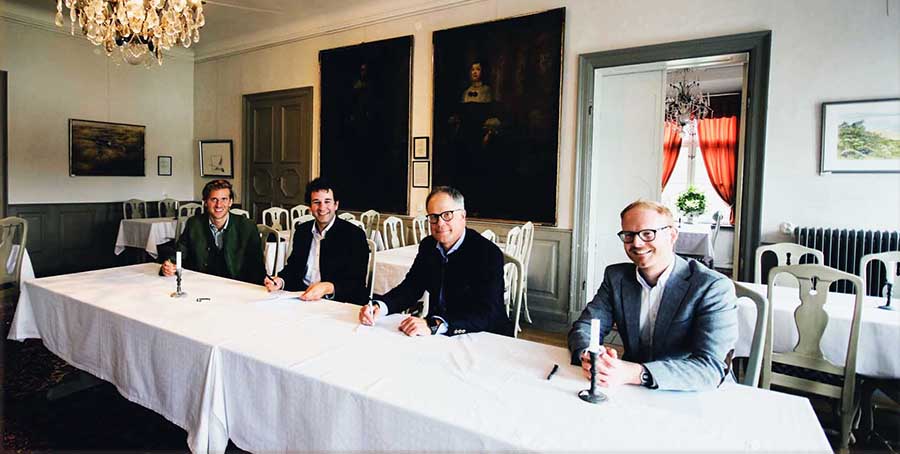 17 Sep 2020

New alliance between Hunter and Co. and FACE agreed

Brussels, 17 September 2020 – FACE, the European Federation for Hunting and Conservation, is proud to announce a new partnership with Hunter & Co. and their hunting application 'MyHunt.'
The partnership, in the context of the FACE Patron Programme,
will see both organisations assist each other to achieve their goals.

The Munich based company, Hunter & Co. brings together hunters, software developers and nature enthusiasts, whose shared vision is made possible through the MyHunt app, the "faithful companion that is always in the hunters pocket, providing assistance before, during and after the hunt, allowing you to simply enjoy nature."

Hunter & Co. shares many of the same values as FACE such as supporting sustainable hunting with the ability to inform comprehensive game management policies based on reliable data throughout Europe. FACE represents the interests of Europe's 7 million hunters in Brussels; they are the largest democratically representative body for hunters in the world and probably one of the largest European civil society organisations. It works to preserve and promote sustainable hunting as well as its scientific, cultural and conservation values. Individual hunters play a crucial role in these missions.

The aim of Hunter & Co. is to deliver a mobile application for hunters that is easy-to-use and responsive to the needs of hunters internationally as well developing features, which will assist FACE and Europe's national hunting associations in their research, data collection and communication activities. With members in more than 37 countries, FACE is a valuable partner to help establish future relationships and advise Hunter & Co. on national features.

President of FACE, Torbjörn Larsson, recently welcomed the Hunter & Co. team to Sweden to formally sign the partnership in the context of the FACE Patron Programme. Speaking after the agreement, he stated:
"I am delighted to welcome the team of Hunter & Co. to Sweden to sign this important agreement which will benefit both organisations and contribute to our work in maintaining a strong future for Europe's hunters".

Hunter & Co. will provide FACE with another important communication platform within its application and will give a broad and targeted reach to hunters around Europe. The magazine was developed to provide its partners with a conduit to bring app users the latest hunting and conservation news and content from around the world, as well specific membership functions for associations.

The partnership with FACE will play a key role for Hunter & Co. in their efforts to expand their reach internationally, with the aim of increasing the number of active users in Europe and developing and maintaining local partnerships to provide local knowledge and services to the associations. FACE is delighted to have formalised a collaboration with Hunter & Co. and is looking forward to working closely together.

Lorenz Frey-Hilti, Founder and CEO of Hunter & Co, said of the collaboration:
"This is a great opportunity for the leading hunters organisation in Europe and the leading digital hunting application to grow and develop together, we look forward to a close cooperation".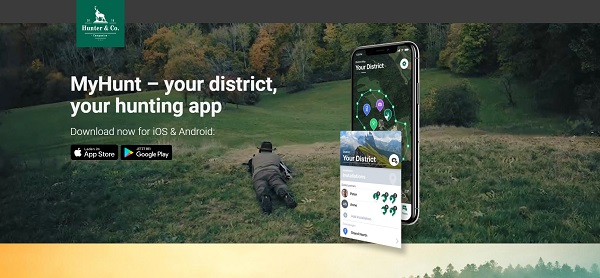 WHAT IS MyHUNT?
MyHunt is the app made by hunters, for hunters. The team have a simple vision – to bring hunters together and to digitalise all processes before, during and after the hunt. MyHunt is the faithful companion that is always in the hunter's pocket, assisting with all hunting processes, therefore allowing hunters to go out and simply enjoy nature in the safest, and most organized manner.
Hunter & Co. has its headquarters in Munich and is made up of a small team of hunters, software developers and nature lovers. Their journey started with a vision for the app in May 2018. Just over two years later, they have amassed over 280,000 downloads, and are continuing to expand internationally to bring their services to hunters around the world. For more information, please see the Hunter & Co. website: https://www.hunterco.de/en/about-us/
WHAT IS FACE?
As an international advocacy organisation, FACE actively represents the interests, values and needs of Europe's national hunting associations, composed of 7 million hunters. For more information, see: www.face.eu
For more information on the FACE Patron Programme, contact Dr. David Scallan, FACE Secretary General.