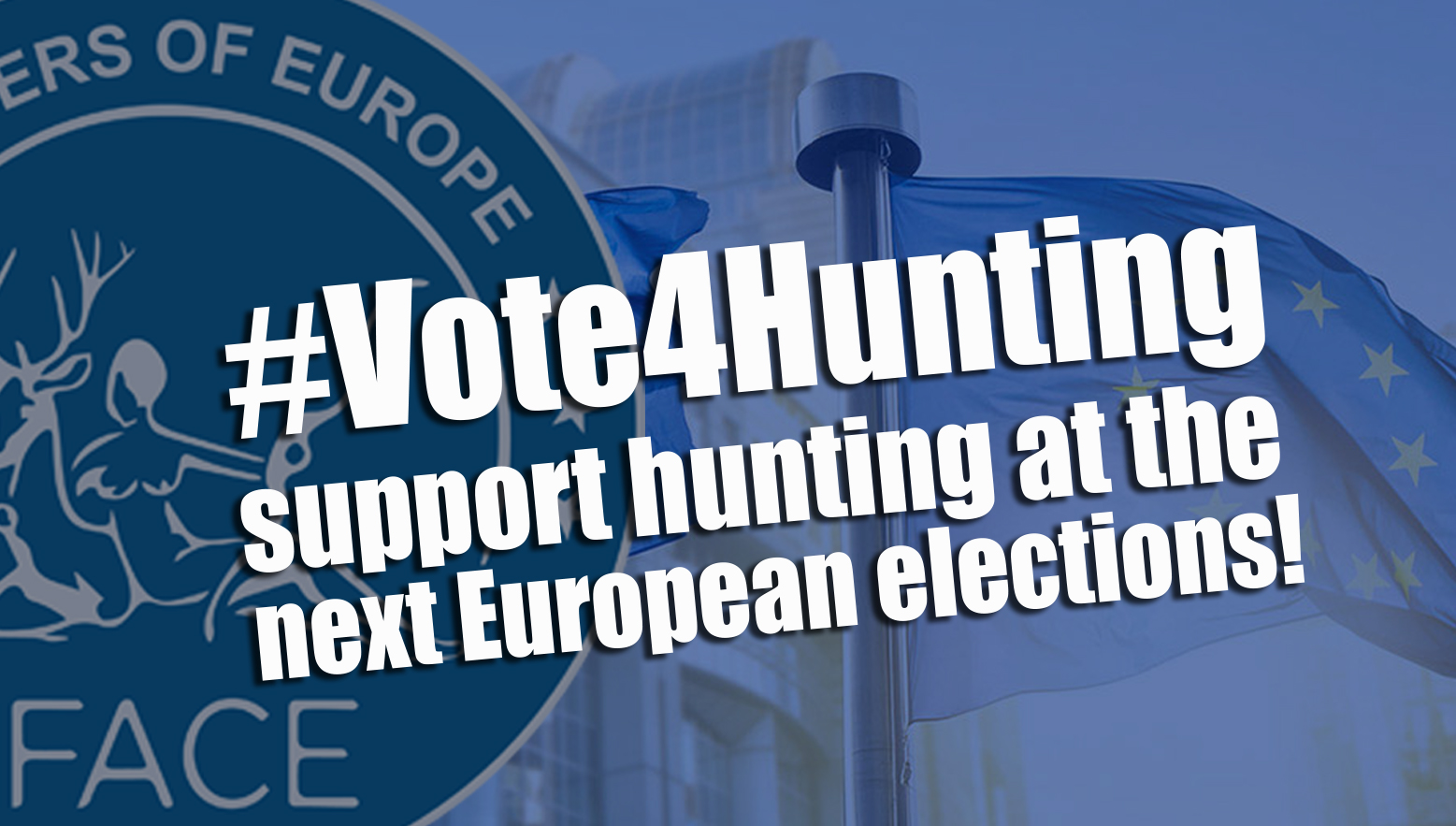 24 May 2019

#Vote4Hunting – Support Hunting at the next European Elections

Known as the "Hunting Intergroup", the European Parliament's Intergroup on "Biodiversity, Hunting, Countryside" was created in 1985 and is one of the oldest and most active parliamentary platforms. FACE has provided the secretariat for the Intergroup since its very first establishment in 1985. The European Landowners' Organisation joined FACE in 2004, forming a co-secretariat.

During this parliamentary term, MEP Karl-Heinz Florenz has served as the Intergroup President and we are very grateful for his capacity to gain the active support of more than 100 MEPs from all parts of the political spectrum. His leadership promoted excellent dialogue on hunting and conservation issues in Europe and internationally.

PREPARING FOR THE EUROPEAN ELECTIONS
FACE is currently preparing the re-establishment of the Intergroup, which will be performed by the new elected Parliament. The first steps are being made by our Members, who are promoting FACE and the Intergroup with the candidates running in the European elections. After the elections, we will form a network of MEPs supportive of re-establishing the Hunting Intergroup for the 2019-2024 parliamentary term. We look forward to your support and cooperation!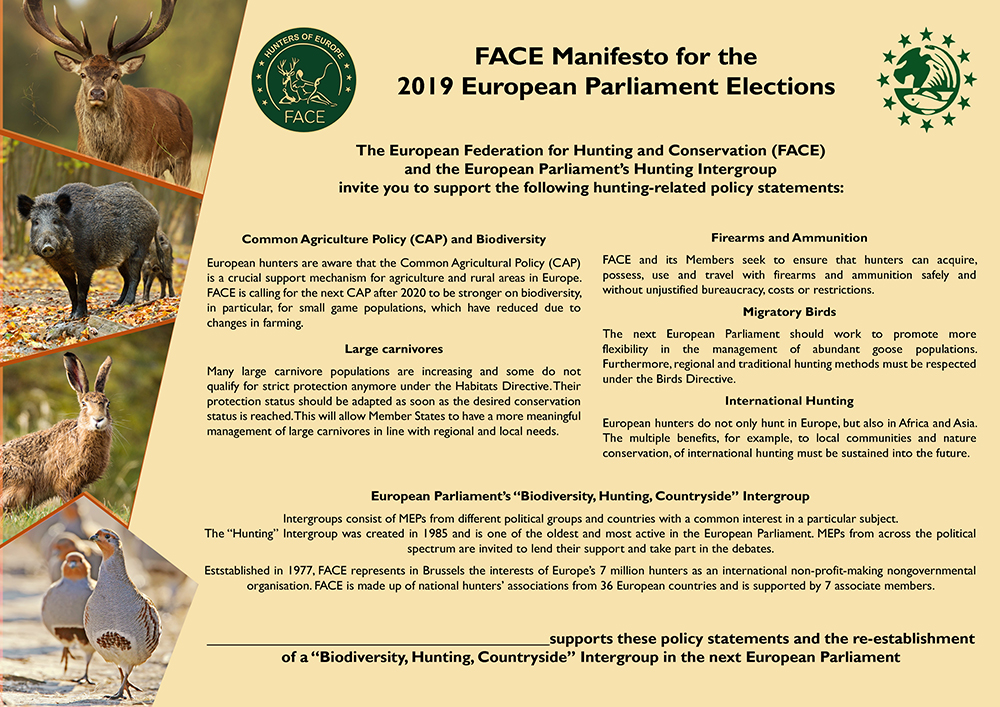 DOWNLOAD THE ELECTION MANIFESTO - PDF
PAST INTERGROUP ACTIVITIES
Some of the key events included a conference on "The Future of the Nature Directives: Where are we going?" (March 2017) marking the end of the Fitness Check process. Some of the conclusions of this event helped to shape the European Parliament resolution of 15 November 2017 on the Action Plan for nature, people and the economy.
The Intergroup also provided a platform to discuss the revision of the EU Firearms Directive (March 2016) where concerns about the Commission's proposal for legal owners of firearms in the EU such as sport shooters, hunters, collectors and museums were highlighted. The "Biodiversity, Hunting, Countryside" Intergroup hosted a number of conferences that discussed one of the biggest challenges to nature conservation in Europe – the return of the wolf. For example, the conference "Coexisting with Large Carnivores: Challenges and Solutions" (October 2017) called for more effective measures to mitigate the increasing conflicts between humans and large carnivores in Europe.
VIEW A COMPLETE OVERVIEW OF THE INTERGROUP ACTIVITIES