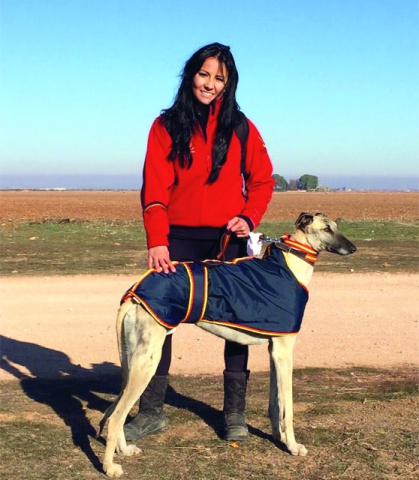 11 Nov 2016

YAIZA HERRERO FROM SPAIN

FACE is putting a special focus on women hunters to learn more about their motivations, challenges and views. Here's a snapshot from Yaiza Herrero from Spain.

Yaiza Herrero was born 28 years ago in Valladolid, a region famous for greyhounds. That's how she developed a true passion for these animals: she does everything with them including hunting, playing and living with them. This young woman hunter is committed to her faithful companions.

Her hunting passion is a family thing: "I usually go to the field with my grandfather and my father (of which my interest in hunting comes), and with a group of extraordinary friends who make every hunting day an unforgettable experience".

Yaiza has several dogs with which she uses for hunting and participates in championships: "I have old dogs (one of them, Faraón, is blind) and puppies of all ages. You don't need to teach greyhounds how to hunt, the essential thing is training, feeding and having them healthy but above all, keeping them very 'active' ".

Yaiza sacrifices everything for her love of hunting and greyhounds: "For me, the greyhound is more than hunting; it is a way of life. It is a daily commitment, which has no holidays or Sundays".

If you want to be the next one to appear on www.face.eu, please answer to our questionnare here http://bit.ly/2aDO9pH.