18 Oct 2023

Restoring Ukraine's Natural World: FACE Advocates for a European Approach

In the midst of an ongoing war in Ukraine, a consortium of international organizations, including FAO and others, convened with Ukrainian hunters and national representatives from neighbouring countries. The focus was on strategizing for the restoration of wildlife populations in Ukraine and sharing best practices from global experiences.

FACE was asked to participate at the invitation of the All-Ukrainian Association of Hunters and Hunting Grounds, its newest member. Represented by Policy Advisor Tristan Breijer, FACE shared European success stories in wildlife and habitat rehabilitation as well as species reintroduction in regions where biodiversity has critically declined.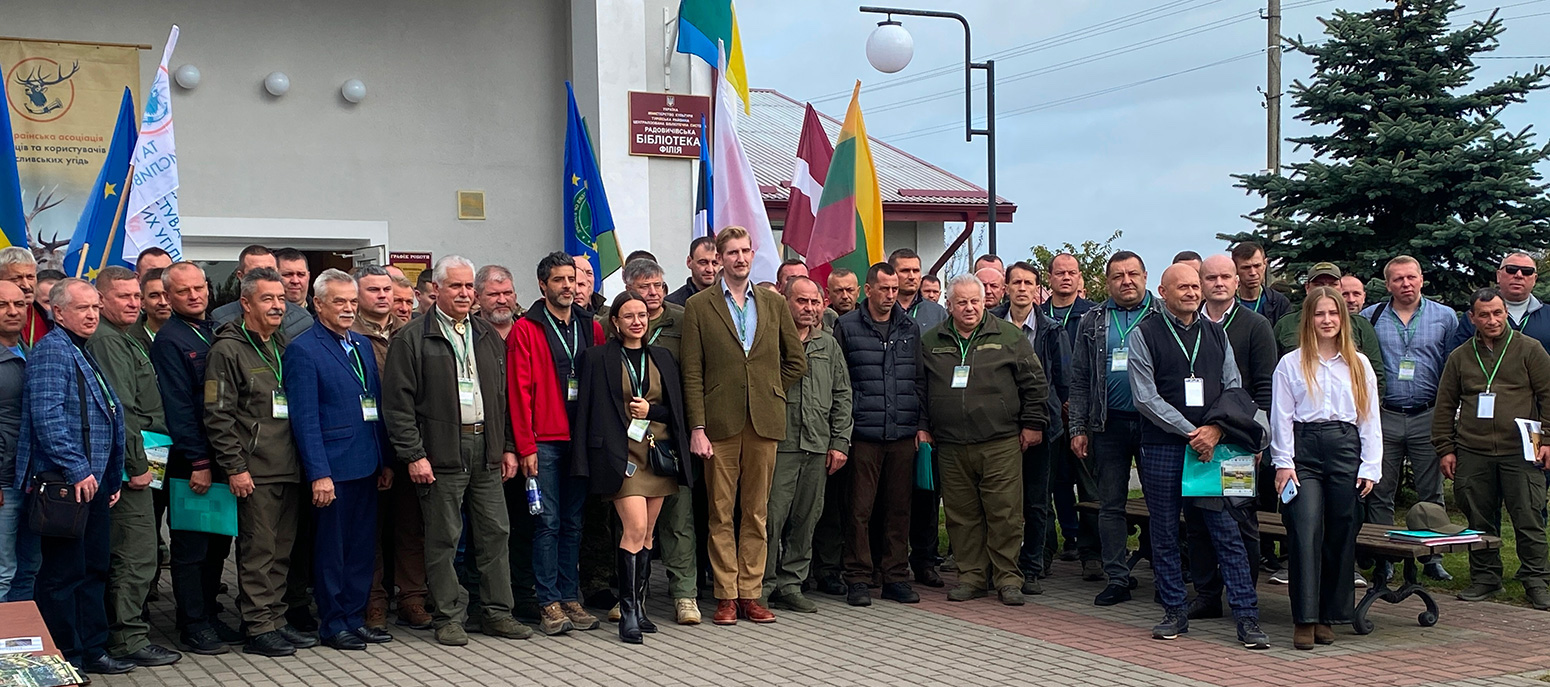 According to IUCN reports, over 70% of global mammals, birds, and amphibians are currently located in conflict zones, facing severe risks due to limited conservation possibilities. According to Vasyl Novytskyi from the National Agrarian University, over 80 species face extinction due to the conflict and 20% of protected areas are affected by the war. 650,000 hectares of Ukrainian forested areas are compromised by landmines.
FACE is committed to providing essential guidance to its member in Ukraine in such a critical situation. It's clear that hunters have a key role to play in nature restoration efforts as demonstrated by FACE's Biodiversity Manifesto.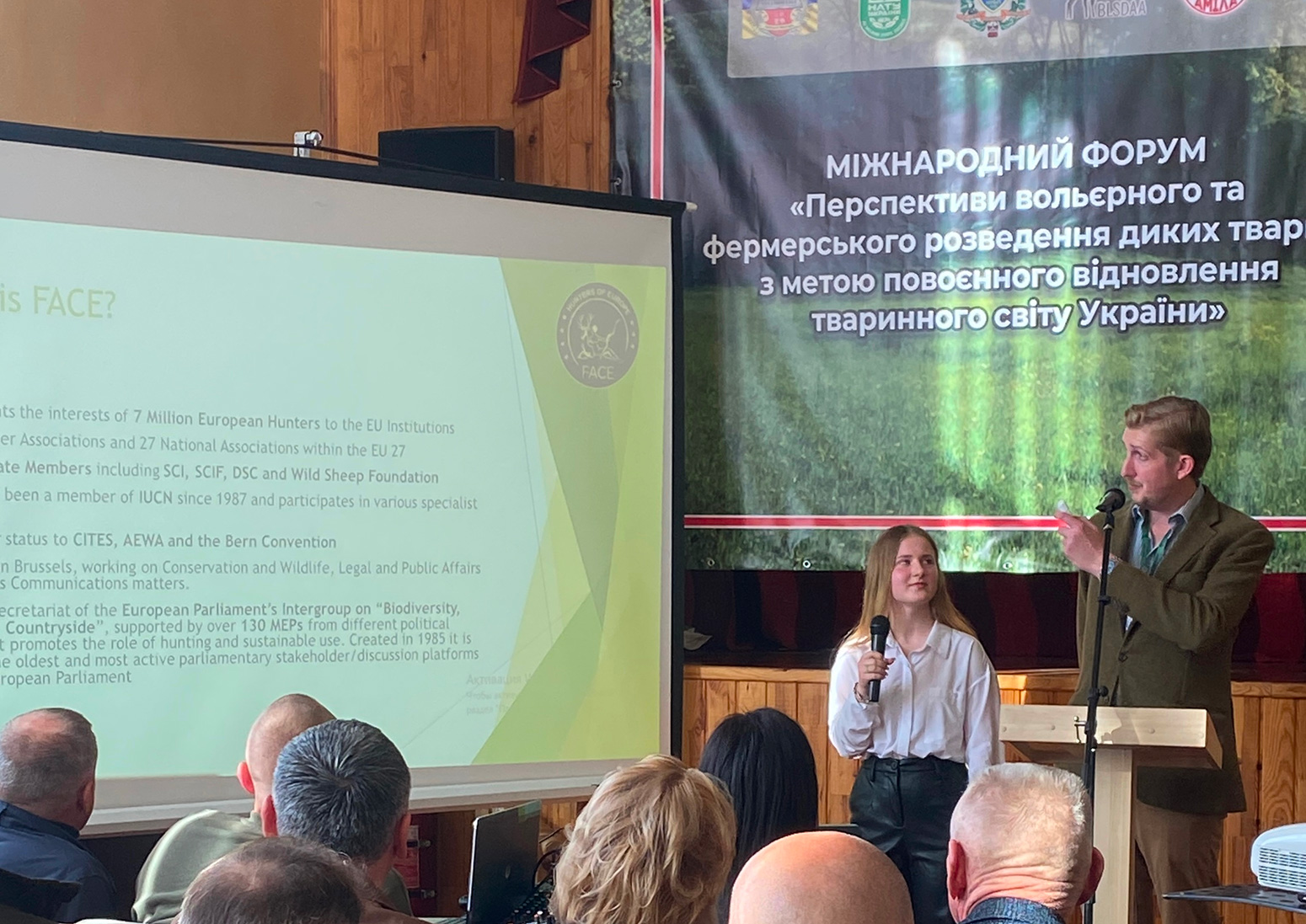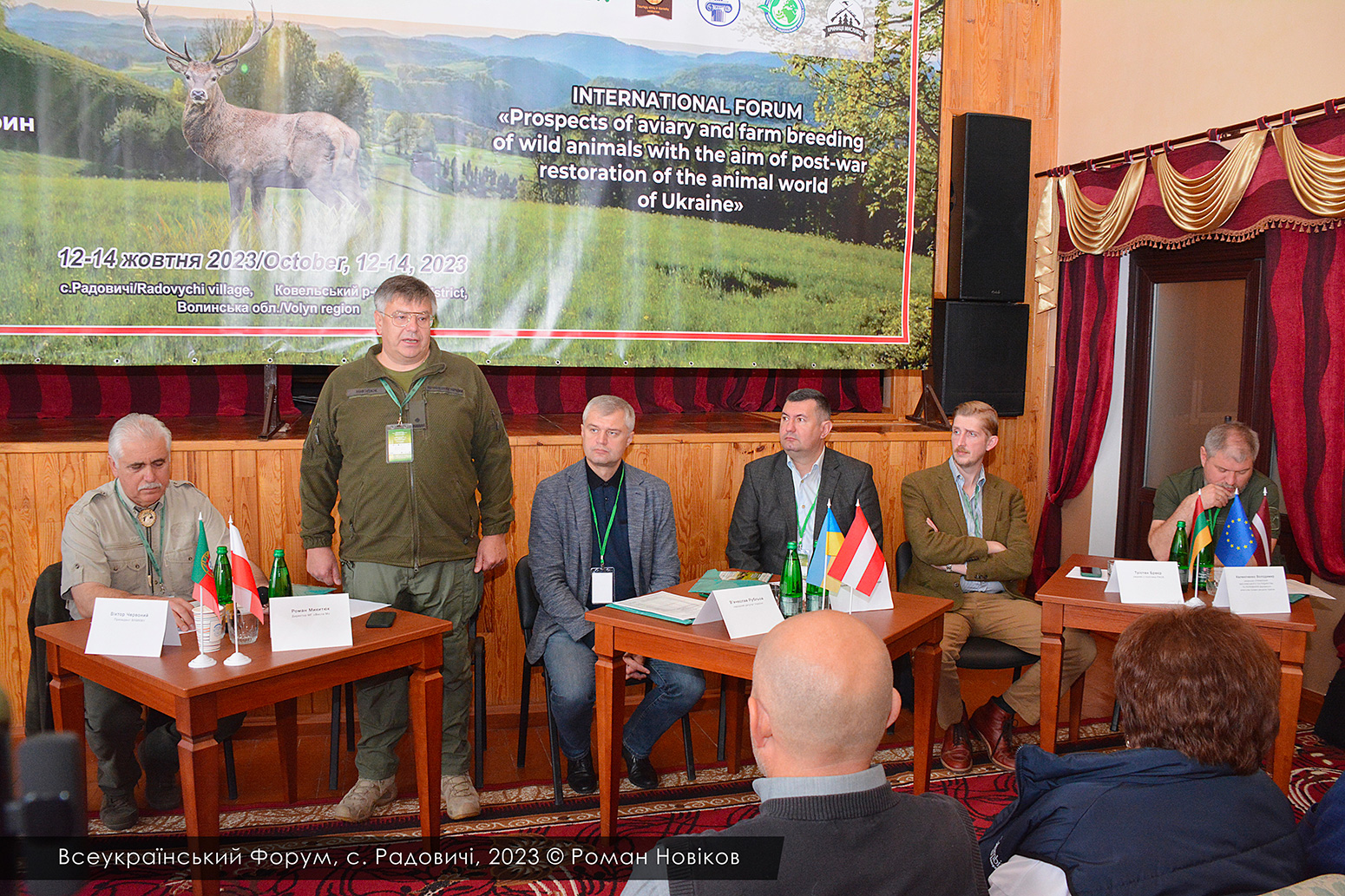 Recent data from 2022-2023 reveals that the fox population in Ukraine has surged from 48,000 to over 200,000 since the onset of the war due to the cessation of active management. This has led to a rampant increase in rabies, posing a significant threat to other mammals and humans. Oleksandr Ryevnivtsev, representing UN FAO in Ukraine, emphasised the crucial role of hunters in mitigating wildlife disease risks and maintaining biosecurity, stating, "Hunters are on the front line when it comes to combating the threat of wildlife diseases".
Ukraine is internationally important for its biodiversity. Restoring habitats and enhancing biodiversity are vital for the future of Ukraine's diverse wildlife. The detrimental effects of poaching and environmental degradation during wartime are long-lasting; parts of Europe are still grappling with the aftermath, and some species have never fully recovered. Collaborative efforts are essential to mitigate these impacts in Ukraine.