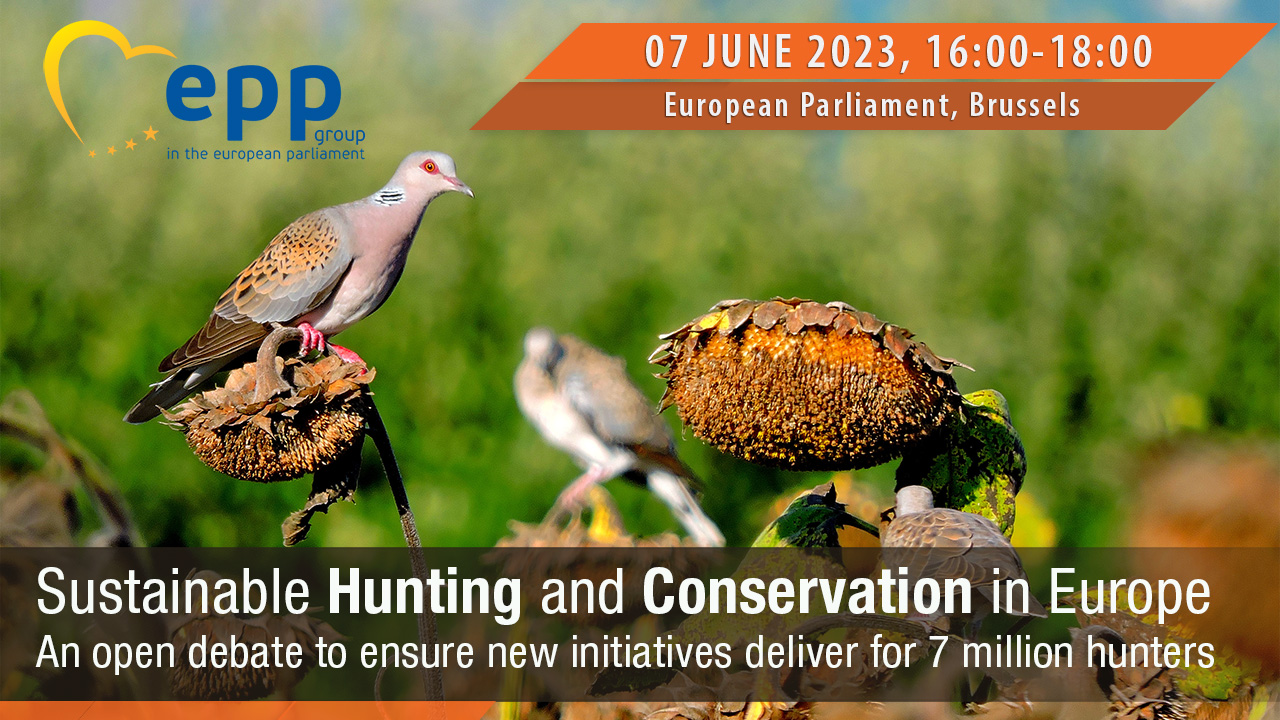 05 Jun 2023

Sustainable Hunting and Conservation in Europe – EP Conference

Register today for the event "Sustainable Hunting and Conservation in Europe" hosted by MEP Juan Ignacio Zoido (Spain, EPP) and organised in conjunction with the European Federation for Hunting and Conservation (FACE).

7 June 2023 from 16:00 to 18:00
European Parliament in Brussels
Room JAN 6Q1 – Interpretation EN-ES

WATCH THE LIVE STREAM HERE

MEP Juan Ignacio ZOIDO
Vice-President of the "Biodiversity, Hunting, Countryside" Intergroup

Mr. Andrea VETTORI
Head of Unit, Nature Conservation, Directorate-General for Environment, European Commission

Manuel GALLARDO
President of RFEC – Real Federación Española de Caza

Szabolcs NAGY
Biodiversity Manager, Wetlands International-European Association

Michele SORRENTI
Scientific Director of FIDC – Italian Hunting Federation

An open discussion with a specific focus on the role of sustainable hunting and conservation in light of the latest policy developments, including new initiatives on sustainable bird hunting, nature restoration and protected areas. Our panel of experts, stakeholders, and policymakers will discuss the challenges and opportunities of implementing environmental EU policies, the benefits of conserving key species and habitats, and the role of sustainable use practices in achieving conservation goals. The event will create an opportunity to engage in an open dialogue about the future of wildlife conservation and the implementation of the EU Biodiversity Strategy.