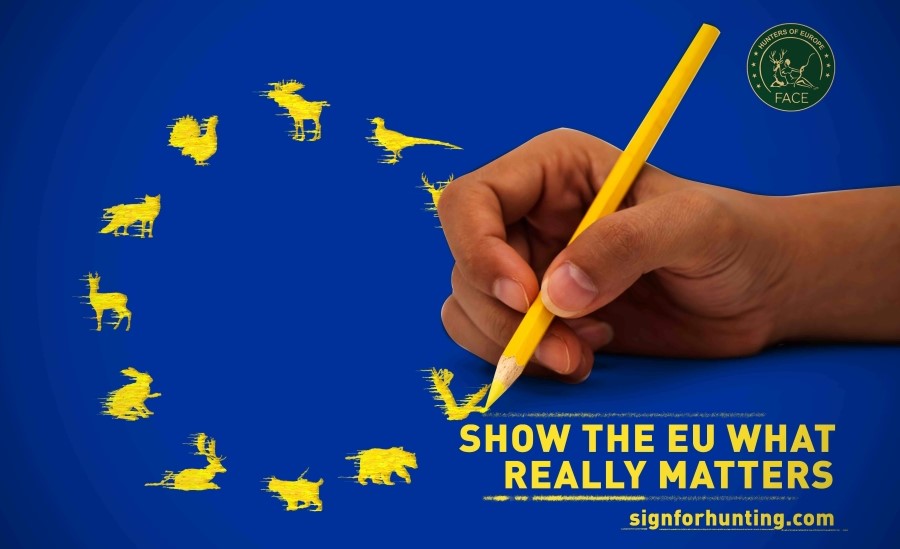 16 May 2023

Last Chance to #SignForHunting: Europe's Largest Hunters' Campaign Ends 6 June

The most significant hunters campaign ever, and one of Europe's largest environmental campaigns, has been a great success thanks to the active support of FACE Members – the national hunting associations in Europe. The campaign will conclude with a signature handover by the FACE President Mr. Torbjörn Larsson to the Environment Commissioner, Mr. Virginijus Sinkevičius, on 6 June 2023 in Brussels.

Last Chance to #SignForHunting: We need your help!

With an impressive 280,000+ signatures up until now, we urge all hunters to share the petition with their families, friends and colleagues for support. This is your last chance to promote the campaign. Every signature we get before 6 June counts!

The campaign calls on lawmakers to work with hunters for fair, understandable and workable policies. Referring to the campaign landing, FACE President, Torbjörn Larsson stated: "This campaign is a major success and represents a significant step forward to call on European policy–makers to work together with Europe's hunters towards a strong future for hunting and conservation. The timing of our landing is very relevant considering the big policy files on the table, including the new Nature Restoration Law".

The campaign encompasses 9 requests addressing the primary concerns of FACE, affecting over 7 million hunters in Europe. According to Dr. David Scallan, FACE Secretary General: "Serious political decisions and bold actions are required to solve Europe's biodiversity problems and hunters are an essential part of the solution to deliver real action on the ground. That needs to be fully recognised in Brussels".