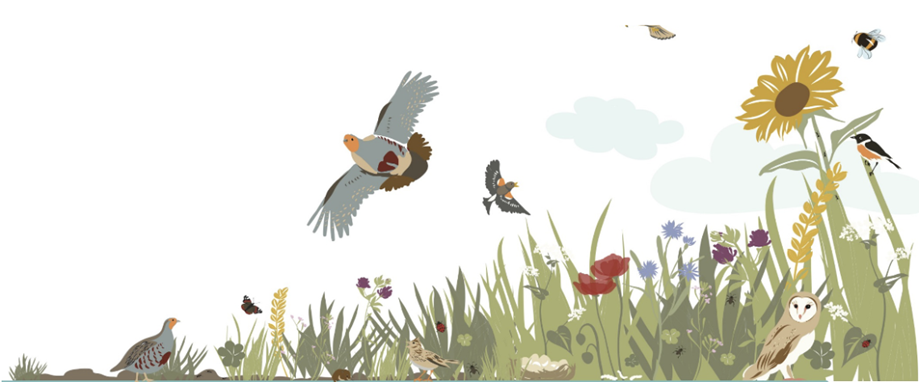 05 Apr 2023

Register now for the PARTRIDGE Interreg Project final conference!

The PARTRIDGE project (Protecting the Area's Resources Through Researched Innovative Demonstration of Good Examples) showcases how new and improved management solutions can increase biodiversity and ecosystem services by up to 30% in a short time frame.

The overall objective is to enhance the uptake of agri-environment schemes and share best practices for the long-term sustainable management of farmland ecosystems. To achieve this goal, the project works with a wide range of rural stakeholders, including farmers and hunters.

The project focusses on the Grey Partridge, which acts as an umbrella species as it is one of the best indicators of farmland ecosystem quality. Where partridges thrive, farmland biodiversity is high. Conservation targeted at the Grey Partridge benefits other bird and mammal species and an array of other wildlife such as insects and arable flora.

The project produced a set of useful publications, including the 2 following reports.
Farming with nature: A report in which hunters, landowners and other wildlife managers will find both inspiration and a wealth of information to enhance farmland ecosystems and benefit wildlife.
How to improve agri-environment scheme uptake and provision: The results of a large-scale online survey that explored the attitudes and experiences of farmers who have access to AE schemes, between March 2021 and May 2021. It was specifically designed to provide policymakers with key information to encourage farmers' willingness to engage with AE schemes and single-out factors that help to overcome the barriers to participate in AE scheme.
The other publications of the project can be found on the project's output library, here.
The project is coming to an end and its final conference will take place on 30 Mays 2023 in conjunction with the BEESPOKE Interreg project. The event will take place on a hybrid form with free registration.
Register here.
The conference will provide participants with a set of clear suggestions and solutions on how future AES' should be designed to help address the EU's nature and yield deficits in farmland based on the results and lessons learned of the two projects.
FACE has supported the PARTRIDGE project as a Member of its Steering Committee and welcomes the successful outcomes of the project's partners.
As the project yields significant knowledge and tools to benefit small game populations, and a large array of wildlife, on farmland landscapes, FACE strongly encourages hunters, farmers and other stakeholders to follow the conference, to get to know the material provided by the project and to take note of the different options available to create a healthy farmland ecosystem.