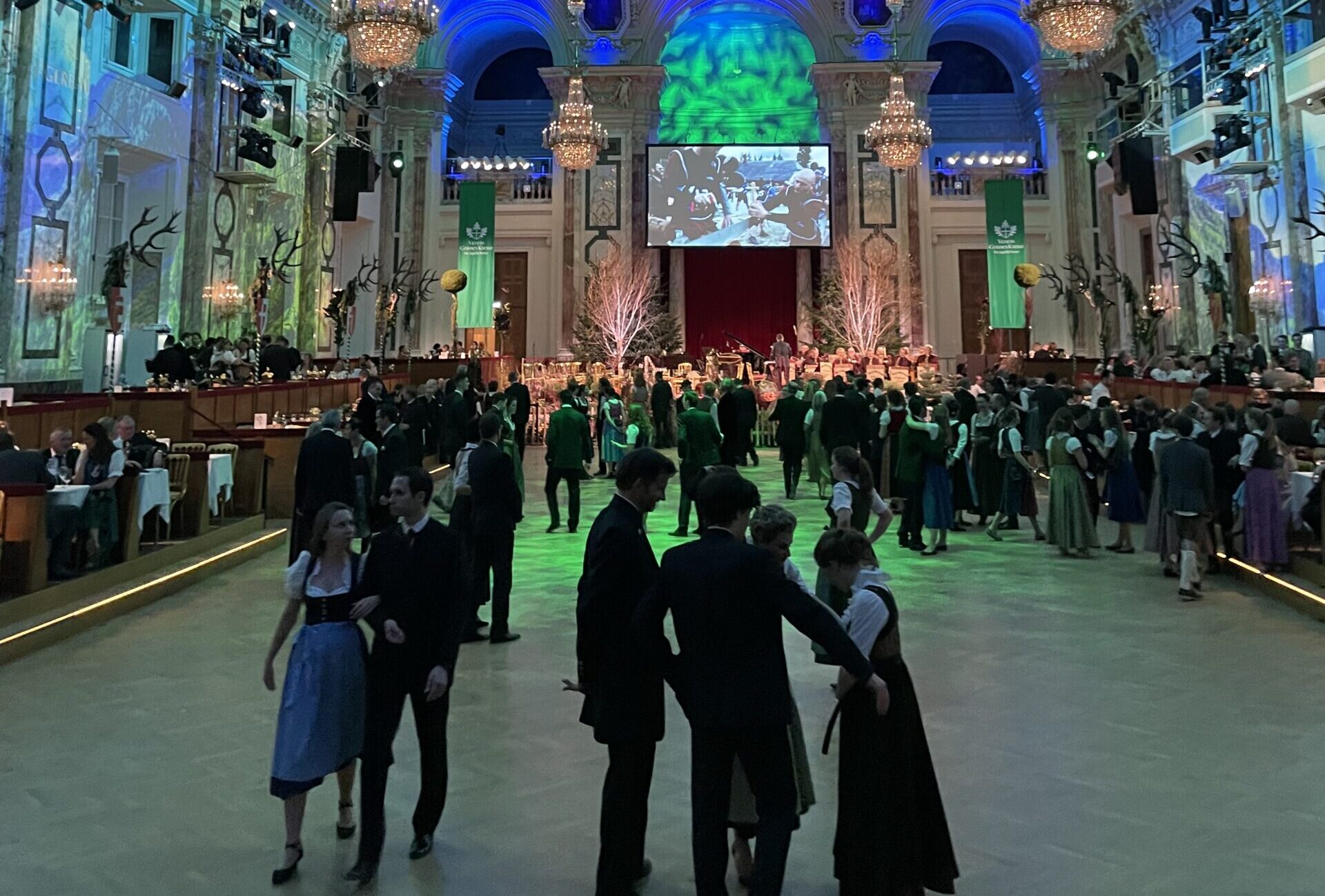 10 Feb 2023

Celebration of 100th Jägerball Anniversary in Vienna Hofburg

On Monday, January 30, 2023, the traditional Jägerball (Hunters' Ball) took place for the 100th time at the ceremonial halls of the Vienna Hofburg and the Spanish Courtyard Riding School.

The "Jägerball" is one of the highlights of the Viennese ball season and attracted around 5,000 guests. The hunters' ball, which represents all the federal states, offers a wide artistic spectrum: From hunting horn blowers from various provinces, the Tyrolean Kaiserjägern to opera and ballet. The Vienna Hunters' Ball was originally launched by the "Verein Grünes Kreuz" (Green Cross Association) as a charity event.

Speaking after the event, the FACE President, Torbjörn Larsson, who was invited to join FACE's Austrian member "Dachverband Jagd Österreich" stated: "It's been an honour to celebrate the 100th Jägerball together with Jagd Österreich. The event provided an excellent opportunity to network with stakeholders and partners in a spectacular setting."

Background of the Jägerball:

When on March 4, 1905 committed hunters around Alexander Prinz zu Solms-Braunfels organized a hunters' ball in the Hotel Continental, they had no idea of the development they were initiating. Out of their heartfelt desire to help innocent hunters and their families in distress and not to leave them alone in bitter need, they organized the 1st Vienna Hunters' Ball.

The Green Cross Association, which they founded, still exists after more than 100 years and the Vienna Hunters' Ball is still one of the most popular dance occasions in Vienna. The annual Jägerballs were only interrupted by the two world wars and from the beginning provided the financial basis to be able to work in the service of others.

About the Green Cross Association:

The Green Cross Association was founded by Archduke Franz Salvator of Habsburg-Lorraine in 1905 with the purpose of establishing a social welfare network in the field of hunting and forestry. The social and charitable core task is still their greatest endeavor and goal. True to the association's motto: "Hunters help hunters." With Dr. Christa Kummer-Hofbauer, a woman is at the helm of the association for the first time in its 116-year history. The president would like to move the charitable orientation more strongly into the foreground and put the focus also on sustainability topics.