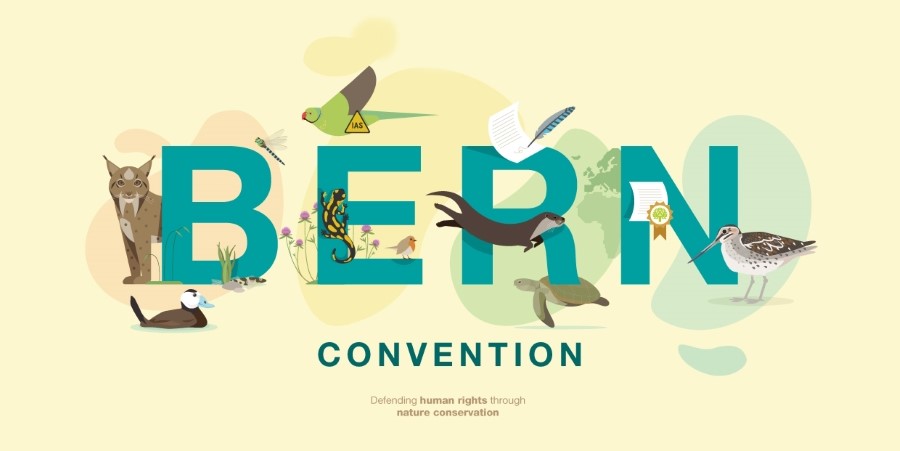 13 Dec 2022

Report of the 42nd Bern Convention Standing Committee

From 28th November to 2nd December 2022, FACE was attending the 42nd meeting of the Standing Committee of the Bern Convention.

Government representatives and organisations meet once a year at the Standing Committee meeting in Strasbourg to talk about environment concerns and to take decisions. This year, the Standing Committee discussed achievements and issues at stake for the Bern Convention and its contracting parties, in particular the issue of the Bern Convention´s post-2020 contribution to the current global biodiversity framework, conservation of birds, the fight against invasive alien species, and the relationship between biodiversity and climate change.

The most relevant topics for FACE were about the protection status of the wolf under the Bern Convention, illegal killing of birds, progress on the eradication of the Ruddy Duck and the case file around the Akamas peninsula. By attending this meeting, FACE supported the proposal by Switzerland to downlist the wolf and made sure to stay well up to date with these matters and to pass on relevant information and developments to its Members.

Collaboration with the Bern Convention in 2023:
At this year's Standing Committee, the contracting parties decided to extend the work around the Strategic Plan to 2030 of the Bern Convention, in order to finalise the Plan and make a recommendation for its adoption at the 43rd Standing Committee. The Plan should also take into account the outcomes of the Global Biodiversity Framework negotiations under CDB. FACE will continue to actively participate in the Working Group to ensure that habitat conservation and sustainable use is high on the agenda.