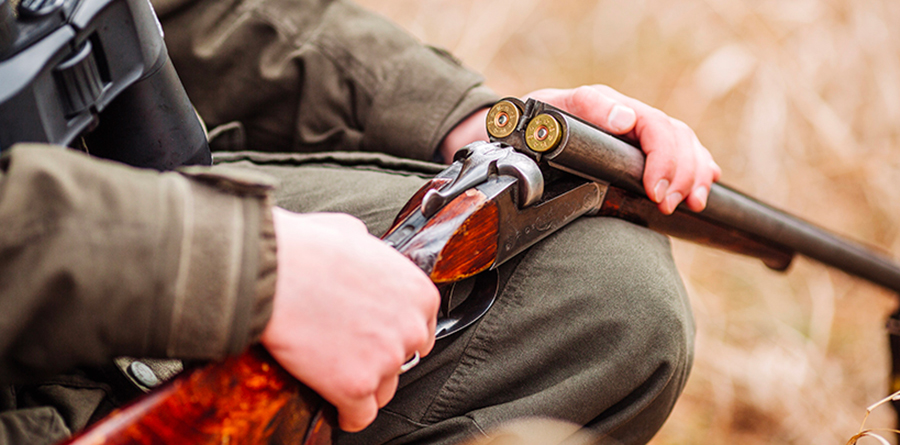 22 Nov 2022

The EU Regulation Prohibiting Lead Shot Over Wetlands: What Hunters Need To Know?

The REACH regulation prohibiting lead shot over wetlands took effect from 15 February 2023 onwards in all EEA countries. The text of the regulation is available here with translations in the different languages. The regulation will prohibit discharging and carrying lead shot in or within 100 metres of wetlands.

Most EU Member States already have national laws in place except for Poland, Ireland, Romania, Slovenia and Malta. It is useful to note that waterbird hunting is not a popular activity in Slovenia and Malta has very few wetlands. FACE has supported the phasing out of lead shot over wetlands for 20 years and current national laws have been designed in accordance with national conditions.

What do hunters need to know?
The regulation bans discharging and carrying lead gunshot in or within 100 metres of wetlands.
As 'gunshot' has been defined as "pellets used or intended for use in a single charge or cartridge in a shotgun", it should be noted that lead slugs are also covered by this regulation as they contain "a concentration of lead greater than 1 % by weigh".
The definition of "wetlands" is broader than many existing laws on lead shot over wetlands mainly because peatlands are included in the definition. In line with the objective of the regulation, wetlands can be understood as areas of natural habitat for waterfowl.
Anyone carrying lead shot within 100 meters of wetlands will be presumed guilty of wetland shooting unless that person can demonstrate that it is intended for any other type of shooting.
How to interpret the regulation?
The European Commission has stated that the regulation should be interpreted proportionately and in accordance with the objective (protecting migratory waterbirds): "Union law should always be interpreted proportionately and in accordance with the objectives of the relevant legislation, in this case the objective of the restriction, the protection of birds. The definition of wetlands must therefore also be interpreted in this manner" (link).
What is the main objective?
The main objective is to protect migratory waterbirds to implement the African-Eurasian Migratory Waterbird Agreement (AEWA) (link).
Can we try to define wetlands in a clearer way?
It is questionable whether national guidelines, or other national advice on the scope of the regulation are compatible with the general principles of EU law. This is because EU regulations are, in principle, directly applicable (unlike EU directives) and should not require guidance for their application. Some additional clarity is provided by the European General Court in its ruling on 21st December 2022 with respect to how the definition of wetlands should be interpreted (link):
108. As the Commission rightly points out, the contested regulation aims, inter alia, to protect water birds and the species which consume them. The interpretation of the concept of 'wetlands' in the light of that objective serves to delimit such areas. This does not include areas which, for example, because of their size or instability, are not likely to provide habitat for waterfowl.
Banning carrying of lead shot?
If a hunter is carrying lead shot within 100 meters of a wetland, but is not waterbird/wetland shooting, he/she can prove by any means acceptable to the enforcement authorities that it is another type of shooting they are undertaking. A hunter could justify this by saying that he/she was merely passing through the wetland to hunt elsewhere. It will be of course challenging for a hunter carrying lead shot to prove that he/she is not going wetland shooting because a typical day's hunting includes time crossing water features and wet ground. For example, if an enforcement officer finds a hunter within 100 metres of wetlands carrying a lead shot, it is easy for the hunter concerned to claim a 'positive' ("I am hunting partridge elsewhere"), but in many cases difficult to demonstrate a 'negative' ("I am not hunting ducks within 100 metres of wetlands"). This is where proportionality is required and enforcement authorities need to be acutely aware of various laws that protect citizens' fundamental rights and take decisions on a case-by-case basis.