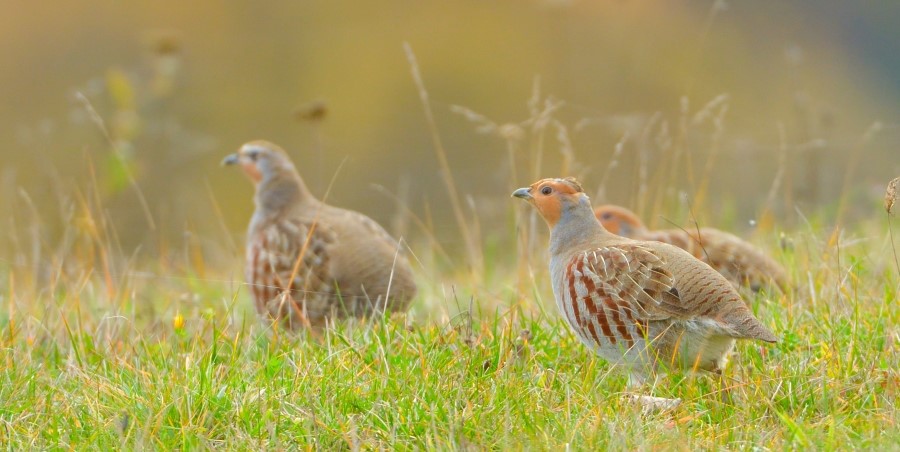 23 Nov 2022

Grey Partridge conservation key to address biodiversity declines

With the imminent entry into force of CAP Strategic Plans planned for January 2023 and the decision to exempt farmers from two basic Good Agriculture and Environmental Conditions (GAEC) measures – GAEC 7 (crop rotation) and 8 (non-productive landscape features) – it has never been more important for farmers to deliver for biodiversity.

In this context, it is essential for Member States to put in place effective agri-environmental measures. The PARTRIDGE project has demonstrated how biodiversity loss on farmland can be reversed through high-quality habitat improvements tailored for Grey Partridge. Chief amongst the measures used by farmers in the PARTRIDGE project is the creation of wildlife flower plots that provide crucial cover and foraging areas, both for nesting and feeding the insectivorous Grey Partridge chicks.

Importantly, many other farmland species benefit from these agri-environmental measures, such as the Yellowhammer, Skylark, Tree Sparrow, Greater White-throat, Goldfinch and the Brown Hare, to name a few. From FACE's perspective, these agri-environmental schemes will deliver win-win results for farmland biodiversity and hunters. As shown by the FACE Biodiversity Manifesto, hunters can make a crucial contribution to habitat restoration on Europe's farmland.

Most national CAP Strategic Plans can be improved to deliver more effective agri-environmental schemes that reward both farmers and nature. In this context, stakeholders should be pushing at national level to ensure farmland biodiversity does not deteriorate further.  Measures for Grey Partridge, as demonstrated through the PARTRIDGE project, provide a tested means of supporting farmland flora and fauna generally.

MORE INFORMATION

The PARTRIDGE project (Protecting the Area's Resources Through Researched Innovative Demonstration of Good Examples) is co-funded by the Interreg North Sea Region Programme. It showcases how new and improved management solutions can increase biodiversity and ecosystem services by up to 30% by 2023. The project takes place on  10 demonstration sites in England, Scotland, Belgium, Netherlands, and Germany (two per country). Additional sites following the same management were also created in Denmark when the Danish Hunters later joined the project. Over 7% of each demonstration site has been enhanced with high-quality wildlife habitats (wildlife flower plots, beetle banks and grass margins) using tailored local management plans.  These are supplemented by winter feeding and predation management where local circumstances allow. These practices have been implemented since 2017 and monitored throughout the project to promote information sharing. The science underpinning this restoration is summarized in the publication produced by the PARTRIDGE partners, Farming with nature. In this booklet, hunters, landowners and other wildlife managers will find both inspiration and a wealth of information to enhance farmland ecosystems and benefit wildlife.

The overall objective is to enhance the uptake of agri-environment schemes and share best practices for the long-term sustainable management of farmland ecosystems. To achieve this goal, the project works with a wide range of rural stakeholders, including farmers and hunters.

The project focusses on the Grey Partridge, which acts as an umbrella species as it is one of the best indicators of farmland ecosystem quality. Where partridges thrive, farmland biodiversity is high. Conservation targeted at the Grey Partridge benefits other bird and mammal species and an array of other wildlife such as insects and arable flora.

FACE strongly encourages hunters, farmers and other stakeholders to get to know the material provided and take note of the different options available to create a healthy farmland ecosystem.