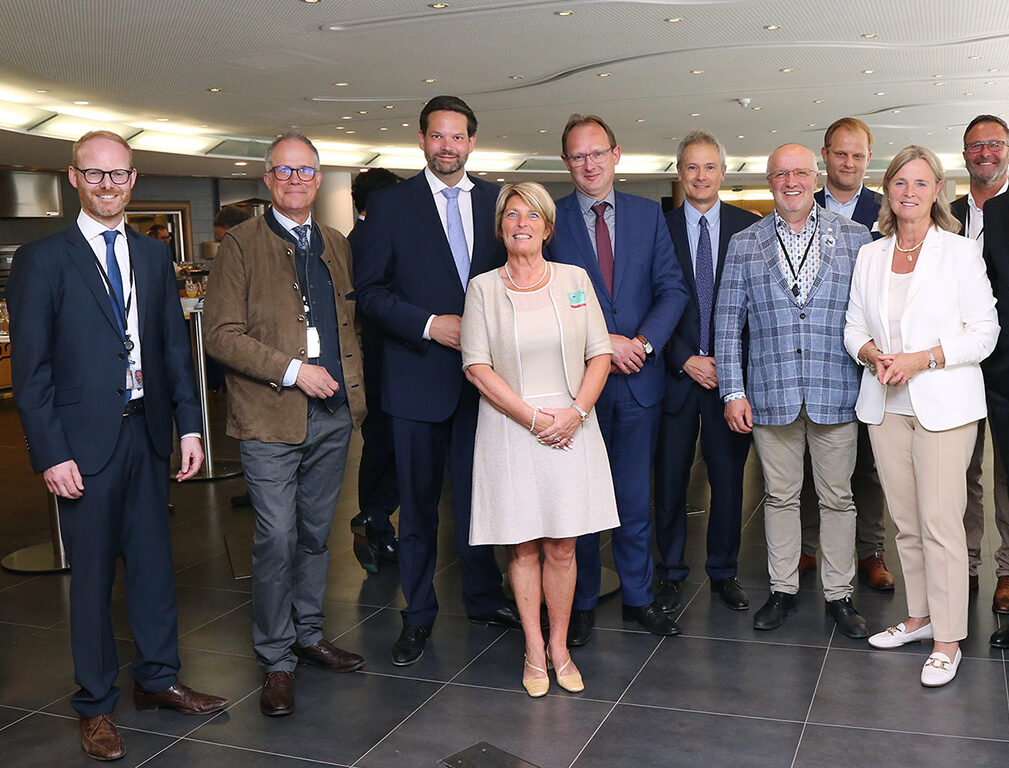 15 Jun 2022

The EU's Firearms Policy Agenda: A dialogue with the European Parliament

On Monday 13 June 2022, FACE in conjunction with ESFAM, the Association of European Manufacturers of Sporting Firearms, organised a networking event on the EU's Firearms Policy Agenda in the European Parliament, Brussels.

The event provided an opportunity for FACE, the European producers of hunting and sporting firearms and relevant industry stakeholders to meet Members of the European Parliament.

The event hosted a fruitful exchange of views between the hunting community, industry, and policymakers in order to promote an open dialogue on the EU's firearms agenda.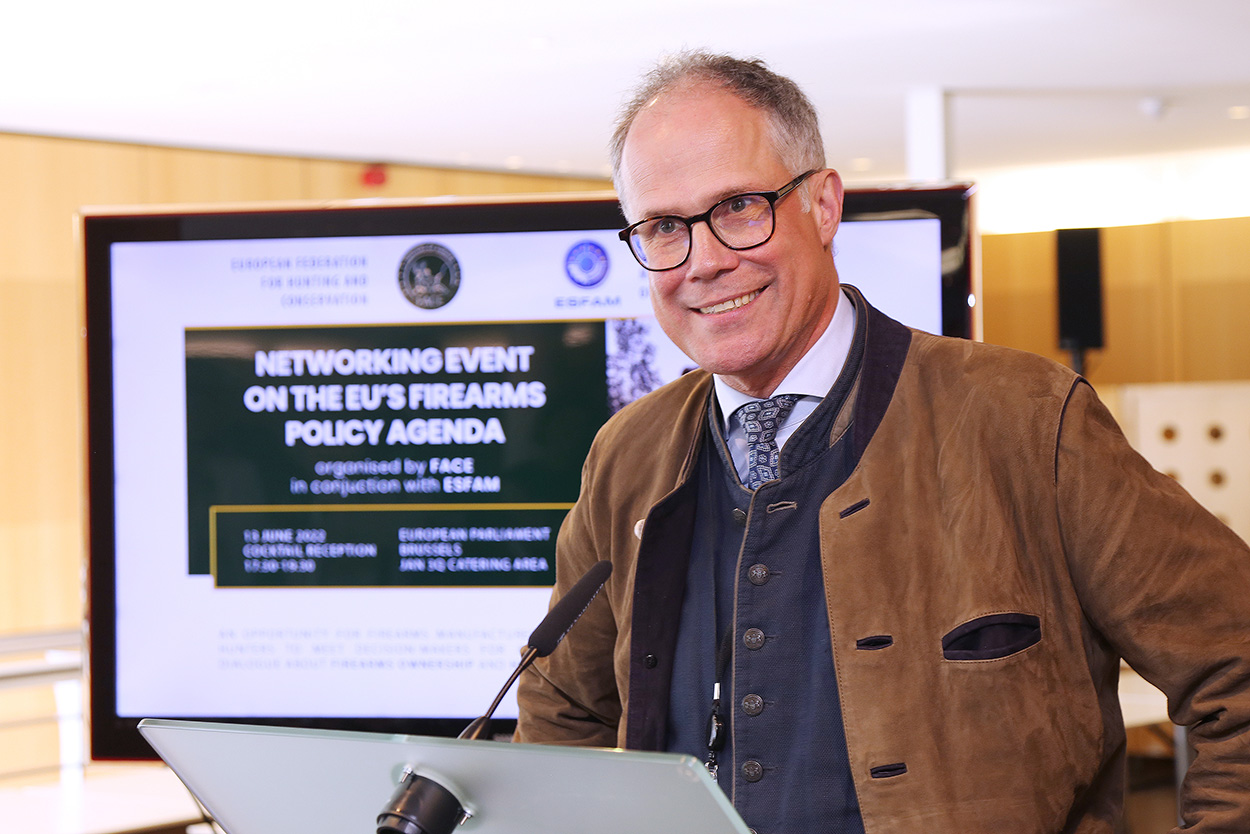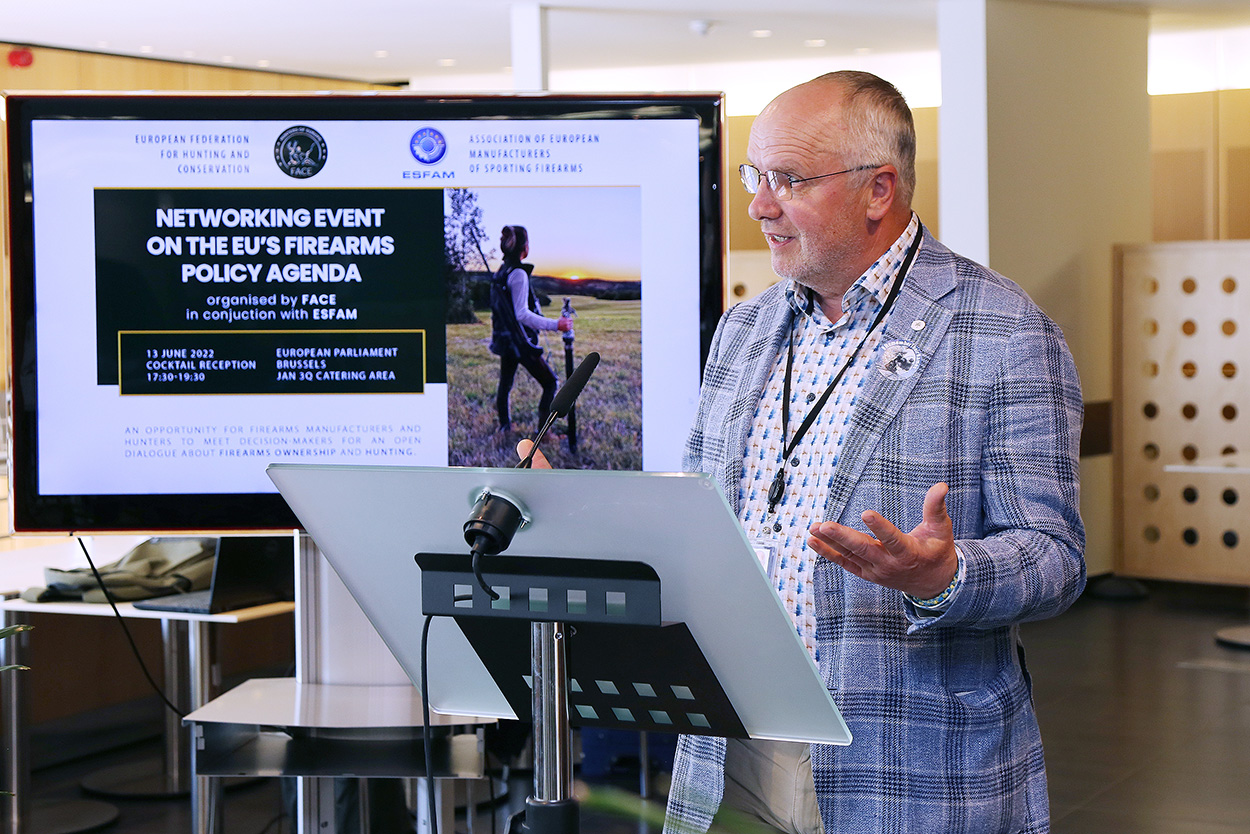 Mr. Torbjörn Larsson, President of FACE underlined the importance of such meetings in the European Parliament. In his speech, he highlighted: "After such a long time, it's great to be back with our industry colleagues to discuss the EU's firearms policy agenda. We need to maintain an open dialogue to keep lawmakers briefed on the current issues. Decision-making is challenging without face-to-face interaction" .
In her keynote speech, Ms. Marie Pierre Dechene, Chair of ESFAM and CEO of Browning International, spoke about concerns and current challenges of the European manufacturers, with an eye on the economic benefits brough by the hunting industry. She stated that: "ESFAM shares the concern of the EU regulators to strengthen the security of citizens and fight against illegal arms trafficking and terrorism. Our association is prepared to provide the necessary information and technical analyses to develop good regulations in order to achieve these objectives".
MEP Juozas Olekas (Lithuania, S&D) shared a perspective, which was agreed by MEPs present. In his intervention, he stated that: "When discussing the legal framework impacting the acquisition, use and traceability of firearms & ammunition, it is vital for all EU policymakers to involve industry and users in the discussion that bring their expertise to the table and address their legitimate concerns".
The event registered the active presence and support of almost 20 MEPs from ECR, EPP, Renew Europe and S&D.