10 Jun 2022

Jagd und Hund 2022: Europe's largest Hunting Fair

The Jagd und Hund fair – the largest hunting exhibition in Europe – opened this week (07-11 June) in Germany. Many representatives of Europe's national hunting associations (FACE Members) participated.

The recently launched European Hunters' Campaign featured throughout the expo. FACE's German Member, Deutsche Jagdverband (DJV), was active in promoting the campaign to German hunters and to the wider hunting sector.
During the fair, FACE held several meetings to discuss the current priorities for the future of hunting and conservation in Europe. Key files included the EU's new restoration law due to be published this month, large carnivores, migratory birds, ASF in wild boar, and ammunition. It's clear there is a huge programme of work to solve Europe's biodiversity problems, and Brussels needs to understand that Europe's 7 million hunters are part of the solution.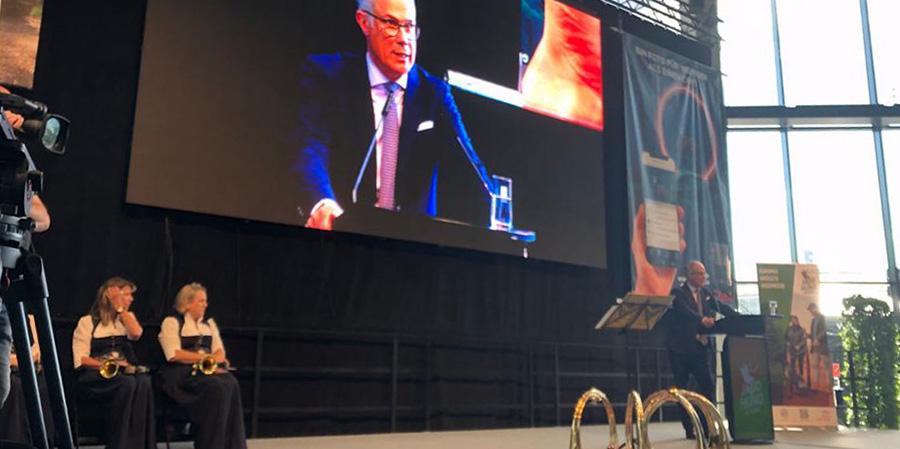 Addressing the opening ceremony of the fair, FACE President Torbjörn Larsson stated: "Over the past 40 years, it is a complement to the organisers that this fair is becoming more and more important to do business, to meet with partners, to spend money, and to have a good time. We are delighted to work with Jagd und Hund and congratulate the organisers on the fair's 40 anniversary".
He added that: "The European institutions, in particular, the European Commission (EC) must fully understand that hunting is an integral part of European cultural diversity and a vital tool for nature conservation and wildlife management. Currently we see too many unnecessary problems; that's why we've launched the European Hunters' Campaign to make change happen www.signforhunting.com"