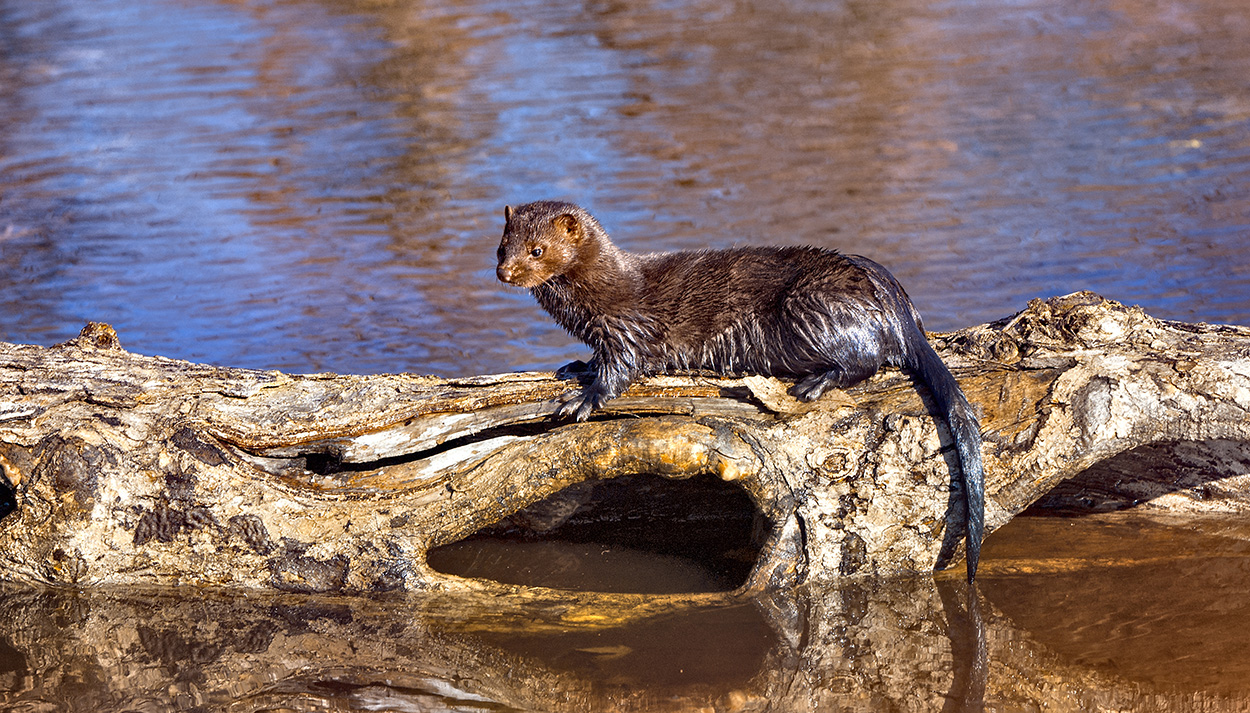 16 Dec 2021

Invasive Alien Species: Work by Hunters and Falconers highlighted

On 30 November 2021, the secretariat of the Bern Convention thanked FACE for delivering the 2021 Report on the Implementation of the Code of Conduct on Hunting and Invasive Alien Species at the annual Standing Committee meeting of the BERN Convention*. In attendance were representatives from all European countries (environment ministries), NGOs, and European Commission officials. This was a great tribute to hunters' and falconers' important work on Invasive Alien Species (IAS).

During 2021, FACE's Wildlife Policy Officer, Sabrina Dietz, cooperated with the Bern Convention by updating its Group of Experts on IAS on hunters' important role in the management of IAS and by informing them about the efforts and actions taken. FACE was pleased to submit the 2021 implementation report to the secretariat. This report contains input from 11 FACE Members and a contribution from the International Association for Falconry and Conservation of Birds of Prey (IAF). The Bern Convention's secretariat highlighted that voluntary Codes of Conduct can be efficient conservation tools.

THE REPORT
In 2013, FACE worked together with Bern Convention code of conduct on IAS and implementation reports have been produced every 2 years. Each report shows an outline of the actions undertaken by hunters across Europe on surveillance, management and eradication of IAS. This is however only the tip of the iceberg as most efforts done by hunters are not yet captured in the report.

PRESENTATION
As part of the cooperation and communication with the Bern Convention, Sabrina Dietz highlighted the data captured in the FACE Biodiversity Manifesto (BDM) on Invasive Alien Species. During the month of November, FACE initiated a campaign on the exemplary work by European hunters in managing IAS. This was an excellent opportunity for FACE to show, together with its Members, that Europe's hunters make a positive impact in nature conservation to the EU institutions.

WHAT'S NEXT
We always welcome new projects and for this specific campaign more Invasive alien species projects from you! Please add any relevant IAS projects to the Biodiversity Manifesto website via the survey form.

Every project we receive strengthens our presentation and thus hunters' international reputation. It is therefore crucial to receive as many projects as possible.

*The Bern Convention is the only Treaty for nature conservation in Europe. It was established by the Council of Europe in 1979 and has been signed by the European Union and 50 countries that are committed to protect wildlife, both species and their habitats. For the last 40 years, the Bern Convention has become an essential tool for the conservation of our natural heritage, and hence, for the safeguarding of our most basic human rights. This effort will prevail to ensure a sustainable future for the planet and for generations to come.