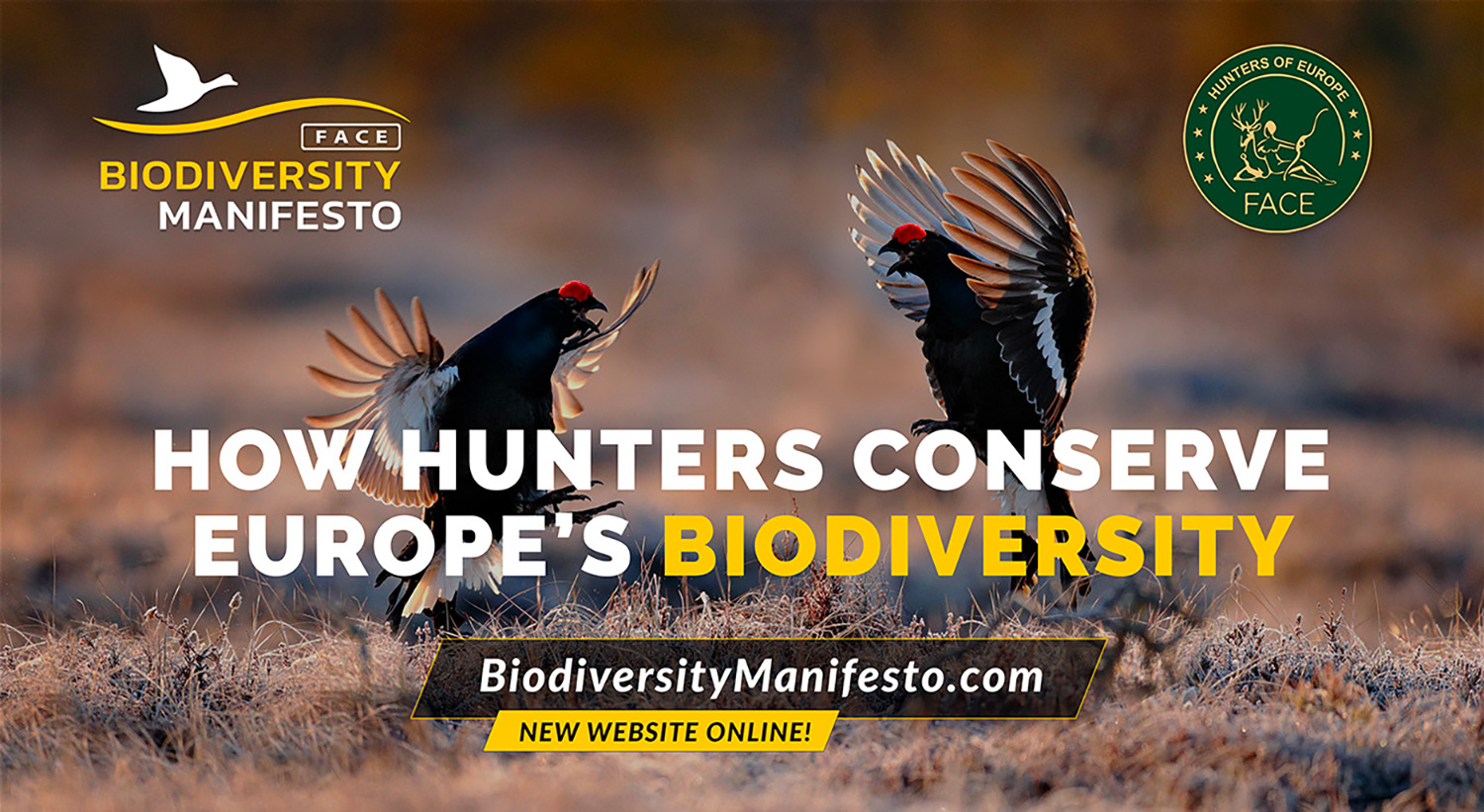 28 Jun 2021

Link between hunting and conservation in Europe demonstrated by major initiative

Brussels, 28 June 2020 – The link between hunting and conservation is widely recognised. However, there has not been any European-wide project to demonstrate the conservation efforts undertaken by over 7,000,000 hunters.

In response to the EU Biodiversity Strategy for 2030, FACE is delighted to launch its new Biodiversity Manifesto, which is Europe's first evidence-based platform showing how Europe's hunters conserve biodiversity.

The platform – which is hosted on BiodiversityManifesto.com – offers a new, user-friendly platform with information on hunting-related conservation initiatives throughout Europe.

The substantial and growing database of over 470 hunting-related conservation projects shows the importance of hunters' efforts within and outside protected areas, on a variety of different habitat types and species.

FACE and its Member associations in 37 European countries will use the Biodiversity Manifesto in dialogue with EU Institutions, stakeholders, media and the public to highlight the positive role of hunters in biodiversity conservation.
FACE President, Torbjörn Larsson stated: ``Thanks to the priceless efforts of so many hunters, we now have strong evidence to show in practice how hunters are successfully implementing the EU Biodiversity Strategy for 2030 and make a crucial contribution to habitat restoration, protected areas, species monitoring and much more. The next FACE General Assembly is planned for 24-25 September in the international framework of the ONE WITH NATURE Expo in Budapest, which will give us a great opportunity to further promote the Biodiversity Manifesto and gather even more projects from all FACE Members``
FACE's Biodiversity Manifesto is the ultimate source of information about hunting and conservation in Europe. If you know or are involved in a project related to conservation that includes hunters, we strongly encourage you to share it via the website questionnaire that you find on www.biodiversitymanifesto.com.