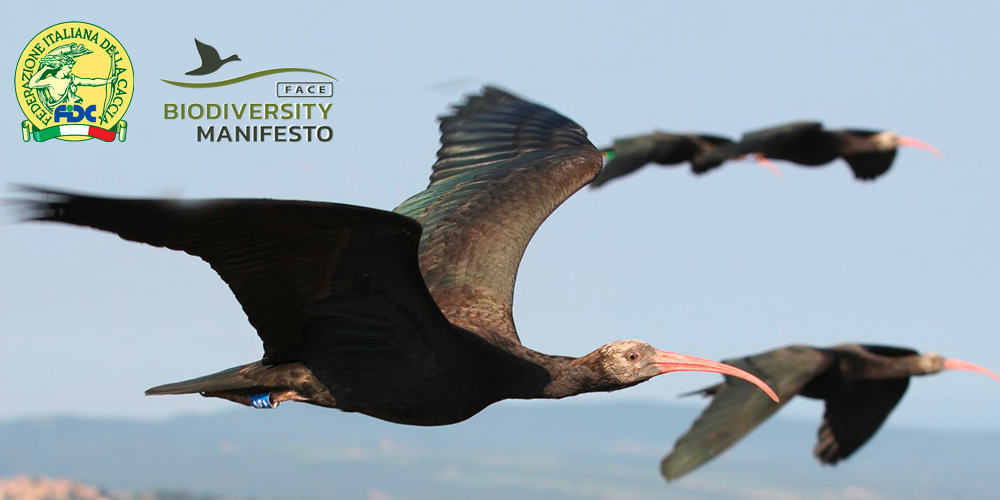 28 Apr 2021

Italian Hunting Associations Against Poaching

There has been a long-standing push to combat the illegal killing of birds, and there have been notable improvements in many European countries. For FACE, illegal killing is not only a conservation problem, but damaging to the reputation of sustainable hunting. That's why we promote zero-tolerance in line with the position of the EU institutions and various international agreements.

FACE Member associations in Italy have been actively participating in a programme to halt the illegal killing of wildlife in the country. Italy is currently the only EU Member State with an Action Plan against the illegal killing of birds and wildlife. The plan has been in operation for over four years and all Italian hunting associations are actively involved in its implementation. Together, these associations are represented in the Steering Committee in the Ministry for Ecological Transition.

The ongoing plan calls for a series of actions and objectives to counter poaching in the country, particularly in the seven areas identified as the "black-spots" where it has historically been a problem.

The main four objectives of the Action Plan:
Strengthening of the environmental police force. This force includes about 9,000 professional and 4,000 voluntary guards from the ranks of the hunting associations. Poachers using poisoned bait has long been a problem in Italy, and therefore the Anti-poison Dog Units have been reinforced and a National Online Portal against Animal Poisoning has been set up. This service provides accurate maps of the situation throughout the country.
Initiatives to make the activities of the responsible bodies for supervision and counteraction more effective. On the legal front, a legal amendment has been proposed to raise the effectiveness of surveillance and control activities.
Actively preventing the damage caused by these crimes, both to wildlife and the community, by information campaigns in the media and in schools, to act on the drivers of poaching. Indeed, poachers generally operate for their own commercial interest using illegal means. They often commit their crimes in times of hunting ban , and can also do so within protected territories (such as parks, nature reserves, and restocking areas).
Monitoring the implementation of the Action Plan by collecting data and drafting annual reports which illustrate the trend of the illegal activities and assesses the effectiveness of the enforcement actions implemented.

Another element of the plan encourages measures to prevent and compensate wildlife damage to agricultural production. This is to prevent the illegal 'self-defence' actions to counteract damage. To achieve this goal, it is highlighted that Italy employs tens of thousands of volunteer hunters. In both protected and regular areas, these hunters play a vital role in controlling problem species such as wild boar, nutria, corvids, foxes, and many more.
The proper training of new hunters and refresher courses for mature hunters is vital to achieving these objectives, for example, to make them better aware of the damages caused by poaching and encouraging a effective social prevention. These courses are carried out extensively by all hunting associations in Italy.
Finally, it is worth mentioning the participation of Federazione Italiana della Caccia (FIDC) in two biodiversity conservation projects that include specific campaigns against the illegal killing of wildlife. The LIFE PERDIX project "Italian Grey Partridge reintroduction in Italy" and the LIFE+ project "Reason for Hope: Reintroduction of the Northern Bald Ibis in Europe". For example, a specimen of Bald Ibis arrived in the Po Delta in October 2020 and left in February 2021, and during this time was constantly monitored by FIDC guards and volunteer hunters.
Despite some widespread misconceptions, hunting associations in Italy have been carrying out a constant and intense campaign to prevent and combat wildlife poaching for many years, and many more to come.
POLICY RELEVANCE: The EU Biodiversity Strategy for 2030 highlights to the need to step up implementation and enforcement of EU environmental legislation.
With respect to illegal killing of birds, international agreements stress that:
(i.) this is about illegal killing of birds, not legal hunting;
(ii.) zero tolerance of illegal killing of wild birds;
(iii.) recognition of legal hunting and sustainable use.