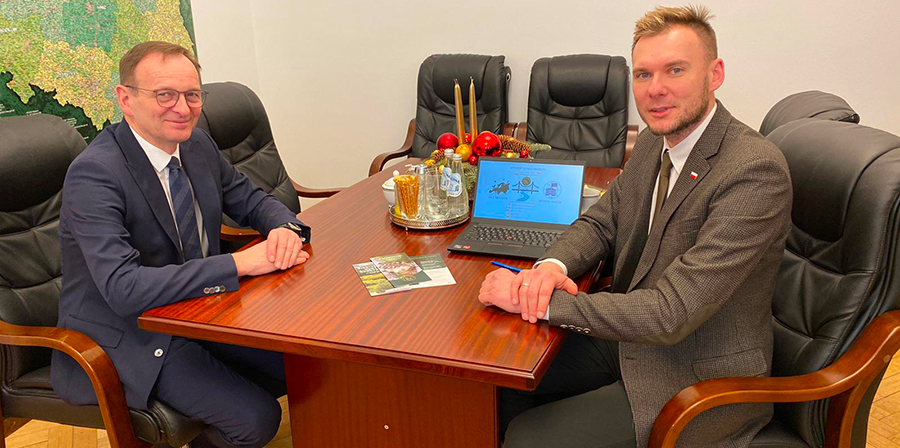 13 Jan 2021

High level meeting with Polish Secretary of the State Edward Siarka and FACE Vice President for Poland

Warsaw, 12 January 2021 – Mr. Jarosław Kuczaj, FACE Vice President for Poland had a fruitfull meeting with Mr. Edward Siarka, Polish Secretary of the State in the Ministry of Climate and Environment, Government Plenipotentiary for Forestry and Hunting.

Mr. Siarka agreed that national hunting associations must be actively involved in the decision-making process, especially on issues related to the Common Agricultural Policy post 2020 and the Biodiversity Strategy for 2030 which will have important implications for hunting, huntable species, forestry, conservation and agriculture.

Mr. Kuczaj underlined the importance of FACE's work, which enables national hunting associations to timely respond on a wide range of policies. The meeting was also an opportunity to promote the European Parliament's Intergroup on "Biodiversity, Hunting, Countryside" as a key discussion platform between law makers, European Commission, stakeholders and experts. He also emphasised the importance of the FACE members' meeting which is planned to take place in Poland in 2021 and will host interventions from international experts as well as high-ranking officials of the European Commission and Members of the European Parliament.

Mr. Siarka and Mr. Kuczaj agreed that, from Polish perspective, FACE plays an important role in Brussels with its strong Membership, EU network and capability to access the decision-making process to advocate for better hunting law.