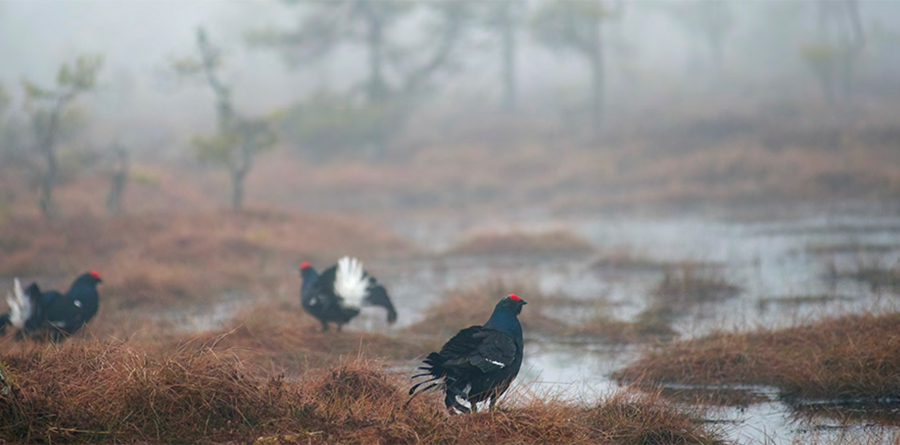 11 Dec 2020

Europe's Huntable Birds: A Review of Status and Conservation Priorities

Brussels, 11 December 2020 – FACE is delighted to announce the release of its report on "Europe's Huntable Birds: A Review of Status and Conservation Priorities". The report is focused on the latest status assessments of huntable birds listed under Annex II of the Birds Directive and discusses the main priorities for conservation and management.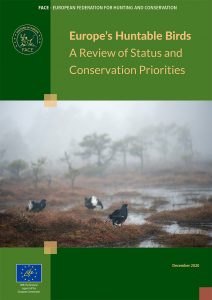 The recently published EU State of Nature 2020 provides results of the national reporting under the Birds Directive (2013 to 2018), and a wider assessment of Europe's biodiversity. The FACE report compares the status, trends and population numbers resulting from the most recent assessment (2013-2018) to the previous assessment (2008-2012). For FACE, the findings are of key importance as they provide a timely health check on the status of huntable birds.
Cy Griffin, Senior Conservation Manager at FACE stated:
"The report provides the important interpretation needed to better understand the current situation, as broad assessments such as the State of Nature 2020 lack sufficient detail. There has been no other detailed assessment specifically related to Europe's huntable birds and FACE hopes this stimulates a constructive and informed debate on future priorities".
Following the general trend of biodiversity loss in Europe, the overall situation of Europe's birds, including huntable birds, has deteriorated since the last assessment. Various pressures and threats potentially affecting huntable birds as reported by Member States are also discussed.
The report highlights the links between hunting and conservation and concludes with recommendations that relate to species and habitat conservation, monitoring, research and communication.
DOWNLOAD REPORT FR DE
with executive summary in English, French and German