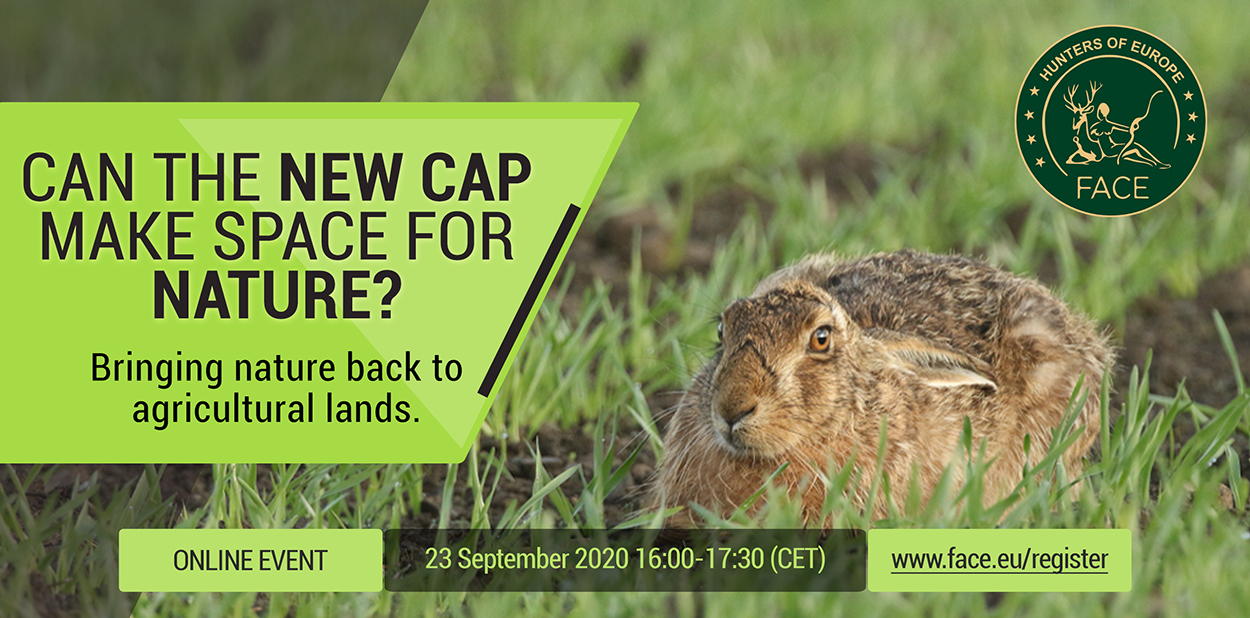 11 Sep 2020

REGISTER NOW – Can the new Common Agricultural Policy make space for nature?

The European Federation for Hunting and Conservation (FACE) invites you to register for the online event "Can the new CAP make space for nature? Bringing nature back to agricultural land" which is planned for 23 September 2020, 16:00-17:30.

Ahead of the European Parliament's plenary vote in the October II session on CAP Strategic Plans, this online event aims to understand how the CAP post 2020, and especially GAEC no. 9 (conditionality) and eco-schemes, can help to reach the 10% target of agricultural areas under high-diversity landscape features, which the EC refers to in the Biodiversity Strategy for 2030.

The online event is organised by FACE, with interventions from:

MEP HERBERT DORFMANN
Group of the European People's Party (EPP)

MEP MARIA NOICHL
Socialists and Democrats (S&D)

MEP MARTIN HLAVÁČEK
Renew Europe

LUC BAS (moderator)
Director of IUCN European Regional Office Europe

DR. DAVID SCALLAN (welcome)
FACE Secretary General

DR. SEBASTIAN LAKNER
Professor for Agricultural Economics Agricultural and Environmental Faculty, University of Rostock

DR. DIETER KOEMLE
Senior Research Associate, Leibniz-Institute of Freshwater Ecology and Inland Fisheries, Germany (IGB)

Participants can send written questions in advance before the event to communication@face.eu or via chat function of the platform during the live event. Moderator will choose relevant questions.