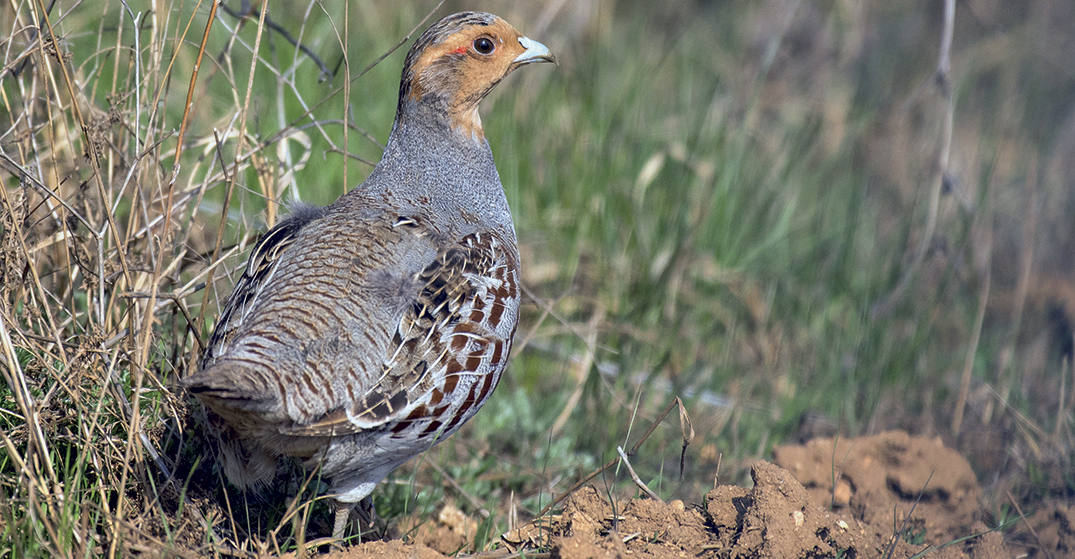 01 Dec 2019

Reversing the decline of the Grey partridge – an inspiration for the development of the next CAP

Aware of the significant impact of agriculture on the environment and biodiversity in Europe, hunters and national hunting associations are particularly concerned about the status of small game species and the role of the EU's Common Agricultural Policy (CAP) in conservation. Being the symbol of farmland wildlife, the grey partridge (Perdix perdix) has become a reference species for the assessment of biodiversity across agricultural lands. FACE and its members are part of several EU funded projects that are aimed at partridge conservation.

Since 2016, the Interreg PARTRIDGE Project aims to increase farmland biodiversity and ecosystem services by a minimum of 30% by allocating 7% of farmland for conservation purposes. Focusing on the improvement of partridge habitat, does not only increase partridge populations, but also many other farmland species. Under the leadership of the Game & Wildlife Conservation Trust (GWCT), the objective of the transnational partnership is to show that losses in farmland biodiversity are reversible and thus, to influence the development of future agro-environmental schemes.

In 2019, Italy also launched initiative addressing the Italian grey partridge (Perdix perdix italica). Through the establishment of a breeding and reintroduction programme, the LIFE Perdix Project aims to ensure the viability of this species in the wild. The Italian Hunting Federation – in particular its Research and Studies Office – is the greatest contributor in terms of concept, proposal, and design. Also part of the consortium is the French National Hunters' Federation, which is an active project partner on the ground.

These two projects show that agriculture and nature conservation can go well together. It is important that this is also promoted in the future CAP. Regarding hunters, this implies that the next CAP should regard the importance of small game species, which require diverse farmland habitat. FACE supports farmers and expects the next CAP to reward them for producing food and ecosystem services, thereby providing benefits for both farmers and society.

In FACE's view, increased biodiversity in agricultural areas is achieved through promoting collaboration at grassroot level, by engaging hunters, local stakeholders and citizens in conservation projects.

More information on the Interreg PARTRIDGE Project is available on their website. Further information and communication materials about the LIFE Perdix Project can be found on its official website or on FACE's Biodiversity Manifesto website.