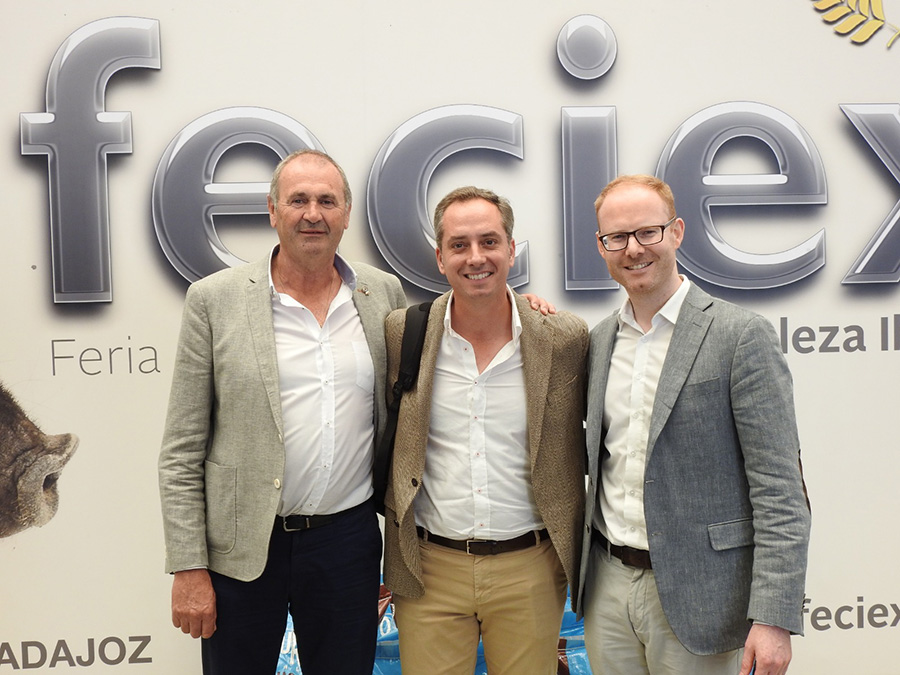 19 Sep 2019

FACE, RFEC and Fedexcaza committed to fight for hunting and conservation

On 15 September, the Royal Spanish Hunting Federation (RFEC) and the European Federation of Hunting and Conservation (FACE) attended at the meeting organised by the Extremadura Hunting Federation (Fedexcaza) at Feciex 2019. At the event, several key topics that concern Extremadura and Spanish hunters were discussed including the hunting of Turtle Dove, Quail, silvestrism as well as diseases that affect Iberian fauna such as myxomatosis in hares and rabbits.

FACE Secretary General, Dr. David Scallan, urged all present to act firmly and defend sustainable hunting before the administrations. He placed a special emphasis on the need to make the next Common Agricultural Policy deliver real and effective conservation measures for species linked to farmland, such as Red-legged Partridge, Quail and the Turtle Dove. He added that the Birds Directive places 'cultural' and 'ecological' requirements on the same level (Article 2) and provides clear legitimacy for small-scale regional hunting practices like silvestrism.

The president of the RFEC, Ignacio Valle, highlighted the importance of united sector to face the problems affecting hunting, both for hunters, societies, regional federations, RFEC and FACE. The RFEC President also acknowledged the support of the president of the Junta de Extremadura, Guillermo Fernández Vara as well as different members of the Badajoz City Council, for demonstrating "the importance of hunting for the rural areas and, specifically, for Extremadura".

Speaking to over 500 hunters and hunting clubs, the hunting federations once again demonstrated their united front in fighting for the issues that most concern hunters.