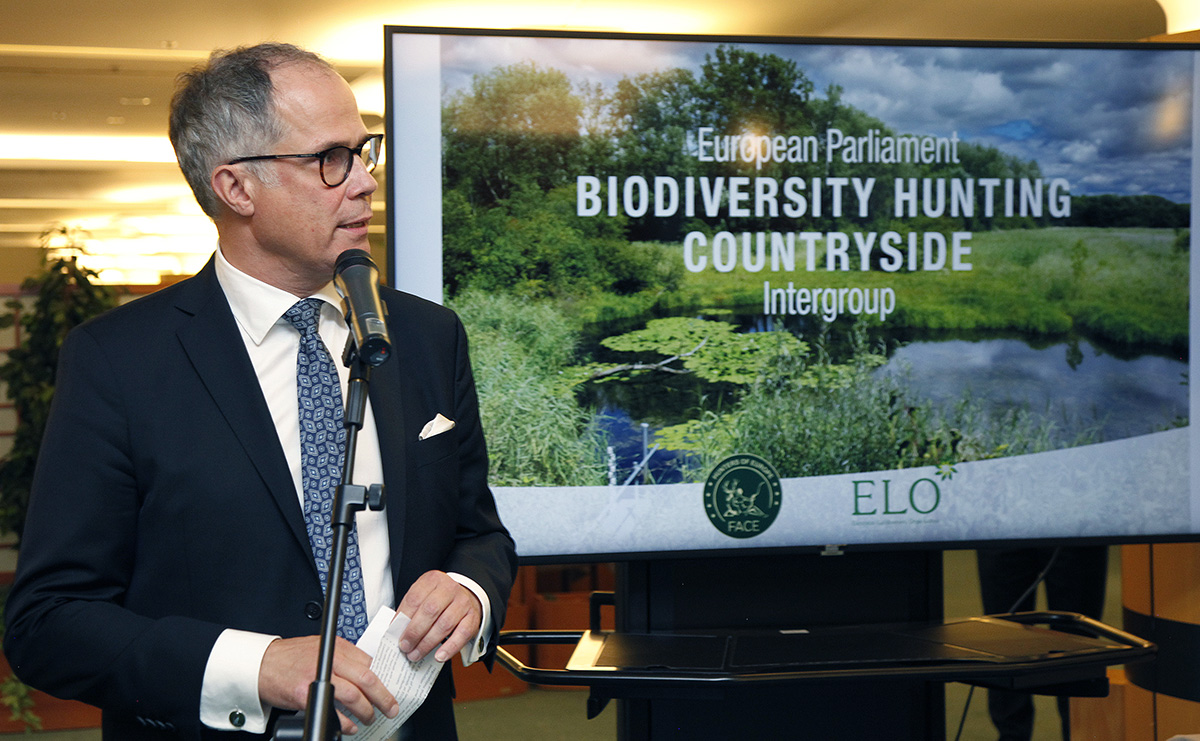 12 Sep 2019

Extensive support from MEPs for the "Biodiversity, Hunting, Countryside" Intergroup

Brussels, 12 September 2019 – On 10 September, 50 Members of the European Parliament (MEPs) from seven different political groups pledged their support for the re-establishment of the "Biodiversity, Hunting, Countryside" Intergroup. Since its first establishment in 1985, this Intergroup serves as the key stakeholder platform within the European Parliament, enabling open cross-political discussions between decision-makers, civil society and experts.

At the event "Dialogue on the future of Europe's countryside", organised by the European Federation for Hunting and Conservation (FACE) and the European Landowners' Organization (ELO), the fundamental role of rural actors and the socio-economic importance of countryside activities was confirmed. The past Intergroup's President, Karl-Heinz Florenz opened the event and welcomed MEPs, representatives of all major European hunting associations and landowners' organisations. He underlined the importance of continuing the Intergroup, which historically provided major contributions to the political agenda during the previous parliamentary terms.

Torbjörn Larsson, President of FACE, stated: "Europe is facing many challenges regarding biodiversity, sustainable land use and wildlife management as well as climate change. Hunters and rural actors are key actors for the implementation of successful environmental policies. We need a platform to discuss dedicated actions to conserve biodiversity and ensure a living countryside".

Alain Scriban, Special Adviser to ELO, stated: "We need to help establish and maintain an ambitious agenda for biodiversity and rural development. In that respect, the Intergroup 'Biodiversity, Hunting, Countryside' will allow a fruitful dialogue between all responsible partners. It has and proved to be an invaluable platform, which is unique at EU level. It anticipates pressing multi-factorial issues and responses related to biodiversity, agriculture, environment, natural resource management, and climate change in a holistic and concrete view".