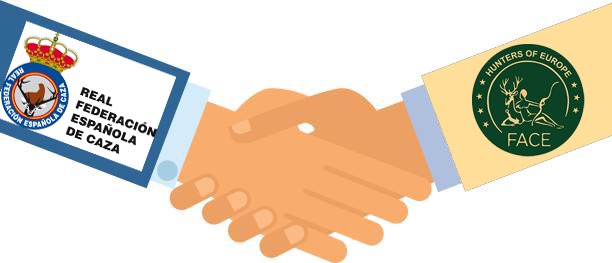 04 Jul 2019

FACE welcomes the return of Royal Spanish Hunting Federation as a full Member

The Royal Spanish Hunting Federation (Real Federación Española de Caza – RFEC), which represents Spanish hunters, has returned as a full member of the European Federation for Hunting and Conservation (FACE).

FACE is delighted to welcome the return of Real Federación Española de Caza (RFEC) as a full Member. As one of Europe's largest and most important countries for hunting, our cooperation will give Spanish hunters a more powerful voice.

FACE President, Torbjörn Larsson stated: "RFEC will benefit from FACE's international cooperation on a wide range of issues relating to hunting and conservation in Spain, such as the ongoing decision-making on international processes to regulate migratory bird hunting, the reform of Europe's farming policy (the EU Common Agricultural Policy post-2020), emerging animal diseases like African swine fever in wild boar, developments in EU large carnivore policy, international pressure on traditional hunting methods (e.g. silvestrismo)".

RFEC President, Ignacio Valle added that: "This new membership to FACE is a fundamental step towards a fruitful collaboration which aims to help solve many of the problems affecting Spanish hunters".