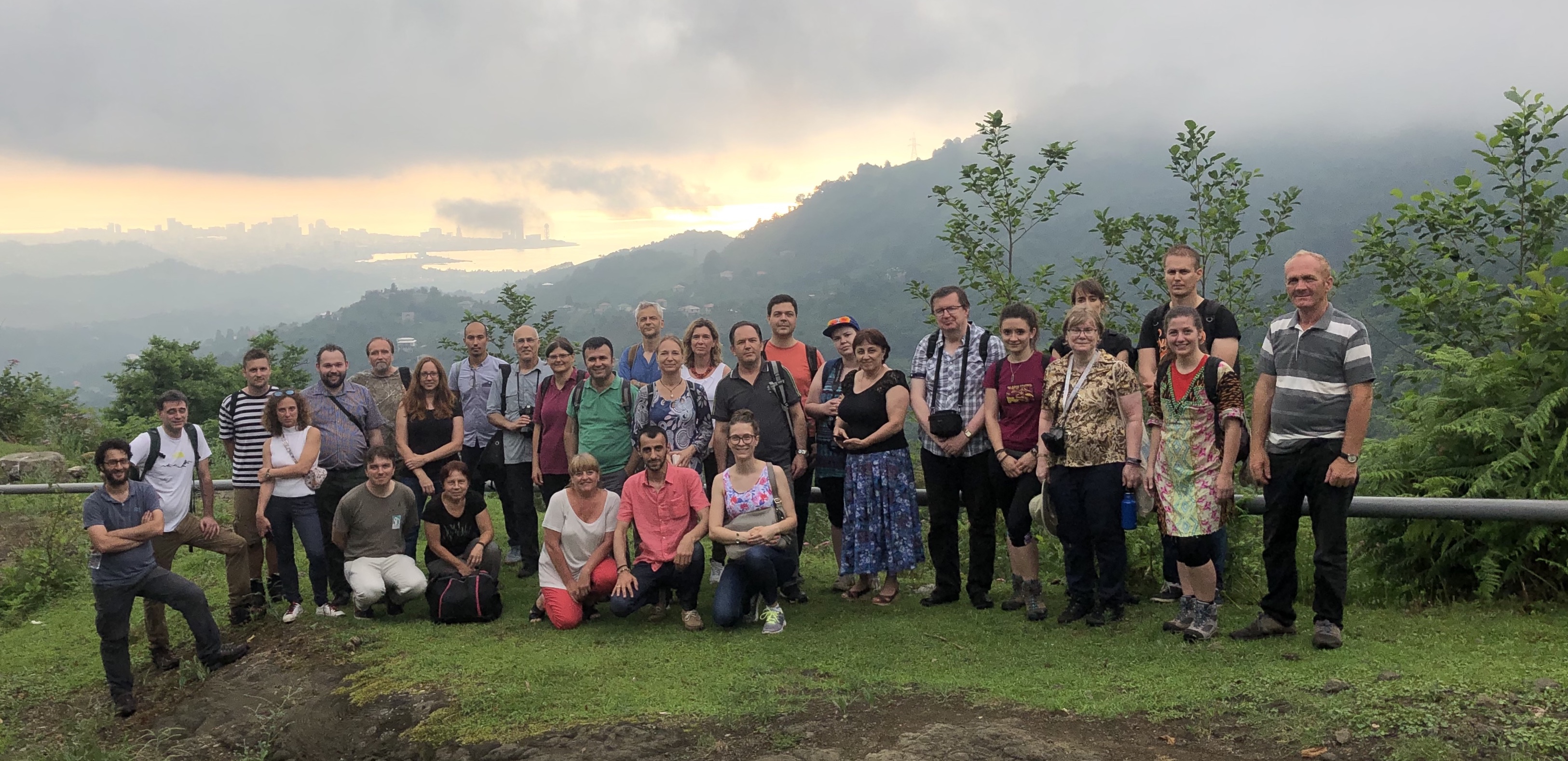 01 Jul 2019

Bern Convention Group of Experts on Invasive Alien Species (IAS)

On 24 and 25 June, FACE attended the 13th meeting of the Group of Experts of the Bern Convention on Invasive Species in Batumi (Georgia). The meeting was followed by 40 participants from all over Europe.

FACE's Legal Affairs Officer, Tom Van de Maele, participated in this meeting and presented the updated FACE implementation report of the Code of Conduct on Hunting and IAS with input from 13 FACE Members and a contribution from the International Association for Falconry (IAF).

The report shows an outline of the actions undertaken by hunters across Europe on surveillance, management and eradication of IAS. This is however only the tip of the iceberg. Most efforts done by hunters are not yet captured in the report as not every association has the capacity to report on relevant actions. Many of the activities undertaken by hunters in the field are not reported to the associations. All participants agreed the work undertaken by Europe's 7 million hunters – the largest group of volunteers – has a big impact on keeping IAS under control. Hunters are recognised as valuable stakeholders that form part of the solution. The report will adopted as part of the meeting notes at the next Standing Committee meeting of the Bern Convention (December 2019).

The meeting also heard various updates from Bern Convention Parties. A draft study was presented on "Alien Pathogens and Wildlife in Europe" and on the implementation of the IUCN Environmental Impact Classification for Alien Taxa (EICAT). Two draft guidance documents on new voluntary tools were also discussed: on e-commerce and on communication and awareness of IAS. A good example that was shared on communication was the joint info movie on the prevention of IAS in the arctic region. You can find the movie in 13 different languages through the following link.