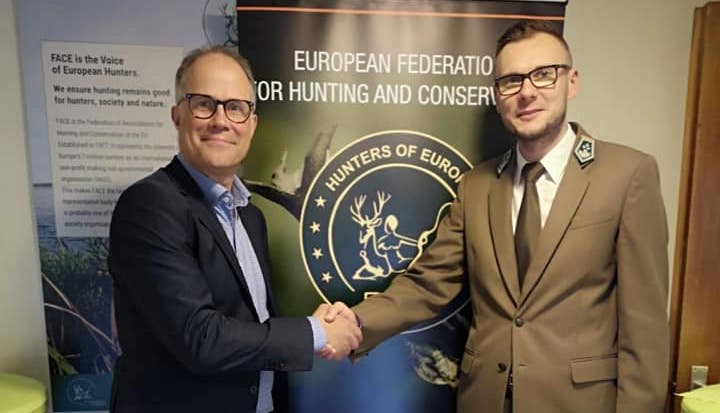 25 Jun 2019

Welcome to Jaroslaw Kuczaj, FACE Wildlife Policy Officer – Seconded national expert

FACE is pleased to announce that Jaroslaw Kuczaj joined the FACE team, starting a secondment as Wildlife Policy Officer – Seconded national expert. He holds two masters degrees from the Department of Animal Morphology and Hunting at the University of Technology and Life Sciences in Bydgoszcz and the Faculty of Forestry on Warsaw University of Life Sciences. He recently started Postgraduate Studies in Management on Warsaw School of Economics.

Jaroslaw works for Regional Directorate of the State Forests in Torun as the Main expert of the Forestry Service for hunting management. He was recently appointed by the Minister of Environment as a member of the Board of the Polish Hunting Association, approved to represent this organisation in FACE. Jaroslaw was appointed to FACE for a secondment by the Director General of the State Forests to develop his skills regarding wildlife conservation and to promote State Forests National Forest Holding abroad.