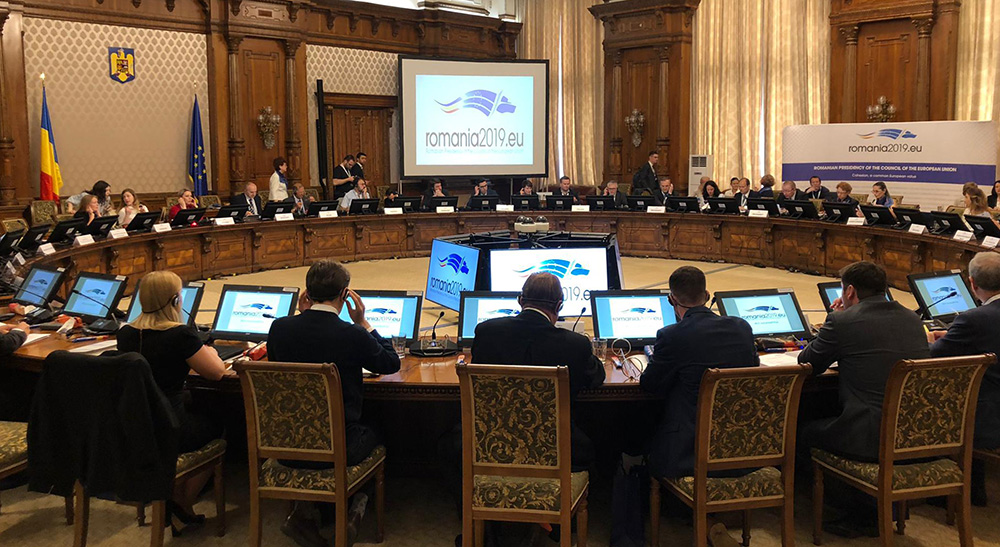 06 Jun 2019

Ministerial conference on large carnivores: challenges and solutions. 6-7 June 2019, Bucharest

Since 2016, the Romanian decision not to issue preventative harvest quota for Brown Bear and Wolf has led to a tremendous increase in human – wildlife conflicts in Romania. Bear attacks in Romania are on the rise, having already caused many injuries and the loss of 3 human lives since the start of 2019. The rural people of Romania are now demanding immediate action.
Necessary decisions, which have been agreed upon by all stakeholders in the Action Plans for Brown Bear and Wolf, are being "dragged out" and not yet fully implemented.

On 6 June, the Romanian government organised a ministerial conference, as part of their program for the presidency of the Council of the EU. The conference aims at discussing the 'challenges and solutions' related to large carnivore populations. Romania, as one of the reasons for their decision in 2016, cited concerns on the monitoring of large carnivore populations. Prior to this decision, Romania was cited as an exemplary case study for the coexistence of viable large carnivore populations and people. Since this date, targeted improvements have been implemented in relation to large carnivore monitoring.

As a means of improving the sustainable management of large carnivore populations, Romanian stakeholders have agreed in a consultative process on Action Plans for Brown Bears and Wolves, funded by the EU, under the leadership of the Ministry of Environment of Romania. The Action Plans were published in the Romanian Government Gazette. To-date, only certain parts of the Action Plans have been implemented and the processes for issuing the derogation permits are bureaucratic and slow.

That is why FACE and CIC decided to issue a joint statement on this topic, discussed during the conference. The statement concludes as follows:

It is the opinion of the CIC and FACE that the Action Plans should be implemented in full and harvest quotas issued as a matter of urgency.

The CIC and FACE urge the Government of Romania, to mobilise the EU Large Carnivore Platform, including existing regional platforms, to better fulfil its' role as mediator and to act as a credible partner in mitigating conflict situations between humans and large carnivores.

It seems that the solutions to the challenges in Romania are there.