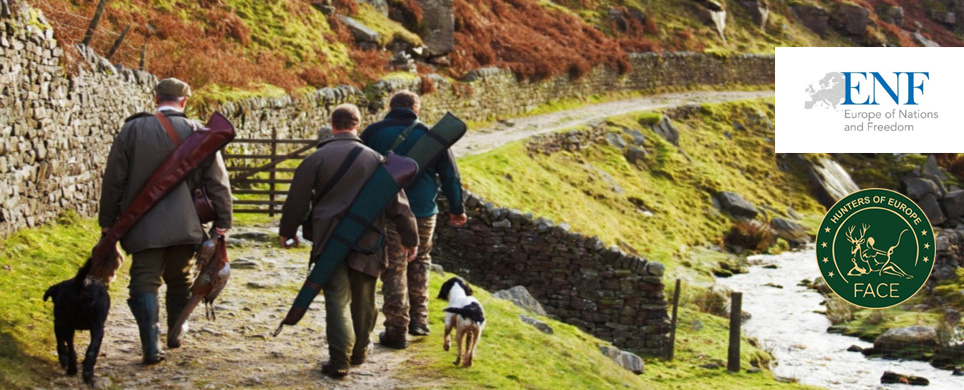 10 Nov 2018

Conference on "Hunting in the European year of cultural heritage"

CONFERENCE IN THE EUROPEAN PARLIAMENT, BRUSSELS
Hunting in the European year of cultural heritage "The challenges of today and tomorrow"
Wednesday 28 November, 17:00 – 19:00. Room PHS07C050. Interpretation: EN, FR, DE, IT

Hosted by MEPs:
Giancarlo SCOTTÀ, Jacques COLOMBIER,
Georg MAYER, Franz OBERMAYR

DRAFT PROGRAMME:

17.00 – 18.15
First panel: Traditional small game hunting in Europe: Depopulation, problems with legislation (the next CAP reform) and a case study on monitoring wild birds
Moderator: Ludwig Willnegger, FACE Secretary General
Introduction by Giancarlo Scottà, MEP
Mr. Andrea Favaretto, Expert from Italy, responsible for the scientific ringing data station "Monte Pizzoc"
Ms. Kathleen Vanhuyse, Scientific expert from Flemish hunting association
Mr. Eric Sicard, Expert from French hunting association
Mr. Francesco Bruzzone Italian, MP
MEP Jacques Colombier, conclusions
18.15 – 19.15
Second panel: Problems with wolves: European Union legislation and the situation in Italy, France and Austria.
Moderator: Ludwig Willnegger, FACE Secretary General
Introduction by Franz Obermayr, MEP
Mr. Thomas Huber, Expert on large carnivores from Austria
Expert from French Hunting Association (tbc)
Mr. Paolo Sparvoli, Expert from Italy
Questions time
Conclusions: Georg Mayer, MEP
Closure of the event: Ms. Vannia Gava, Italian Undersecretary to the Environment and the protection of territory and sea.
19.30 – 21.30
Cocktail ASP 3 D Bar Forum
REGISTER FOR THE CONFERENCE
Advanced confirmation of your participation is required.
REGISTRATION IS CLODED