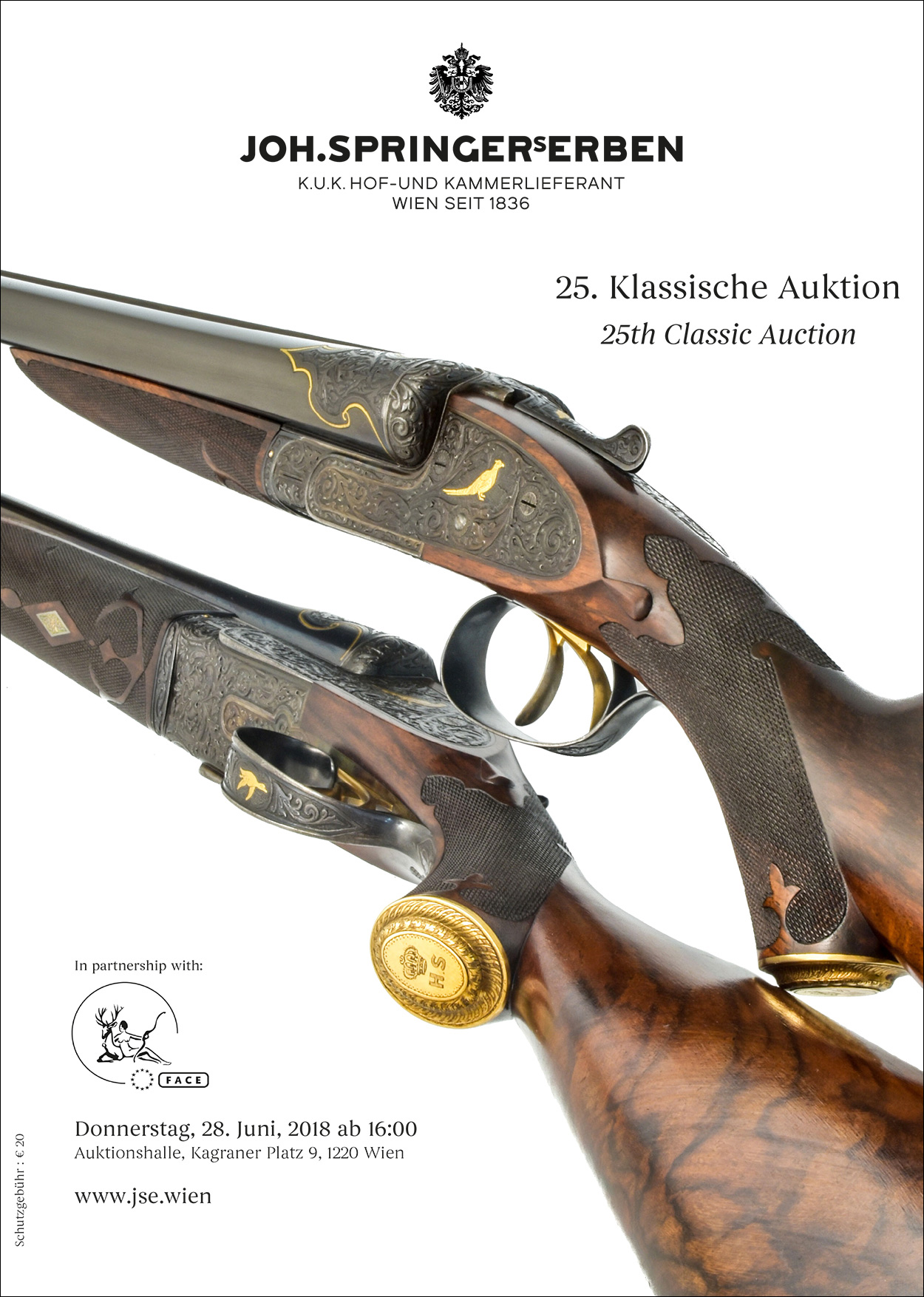 04 Jun 2018

FACE IS PROUD TO ANNOUNCE ITS FIRST FUNDRAISING AUCTION

FACE is proud to announce its first fundraising auction organised with the support and partnership of Joh. Springer's Erben.

The auction takes place on Thursday, 28th of June 2018, from 16:00 CET in Vienna.
You are invited to view the catalogue HERE.

Joh. Springer's Erben is one of Europe's largest and most respected auction houses specialising in weapons, weapon accessories, collectors' items, and hunting art. You can participate in the auction in the following ways:
Bid in person at Springer-Auctions Hall, Kagraner Platz 9, 1220 Vienna (no pre-registration needed)
Bid live online. Registration and accreditation at www.springer-vienna.com
Live bidding via phone from EUR 500. Registration before via the bid form until 7th of June, 2018, 06:00 pm CET, online until 11:00 pm CET.
Everyone can already place pre-bids now!
The money raised by buying the hunts offered by FACE will be dedicated to the FACE Biodiversity Manifesto (www.biodiversitymanifesto.com), a FACE wildlife research fund and an increase of FACE's advocacy activities.
For further information please contact us at +43/1/8909003, or send an e-mail: auktion@springer-vienna.com