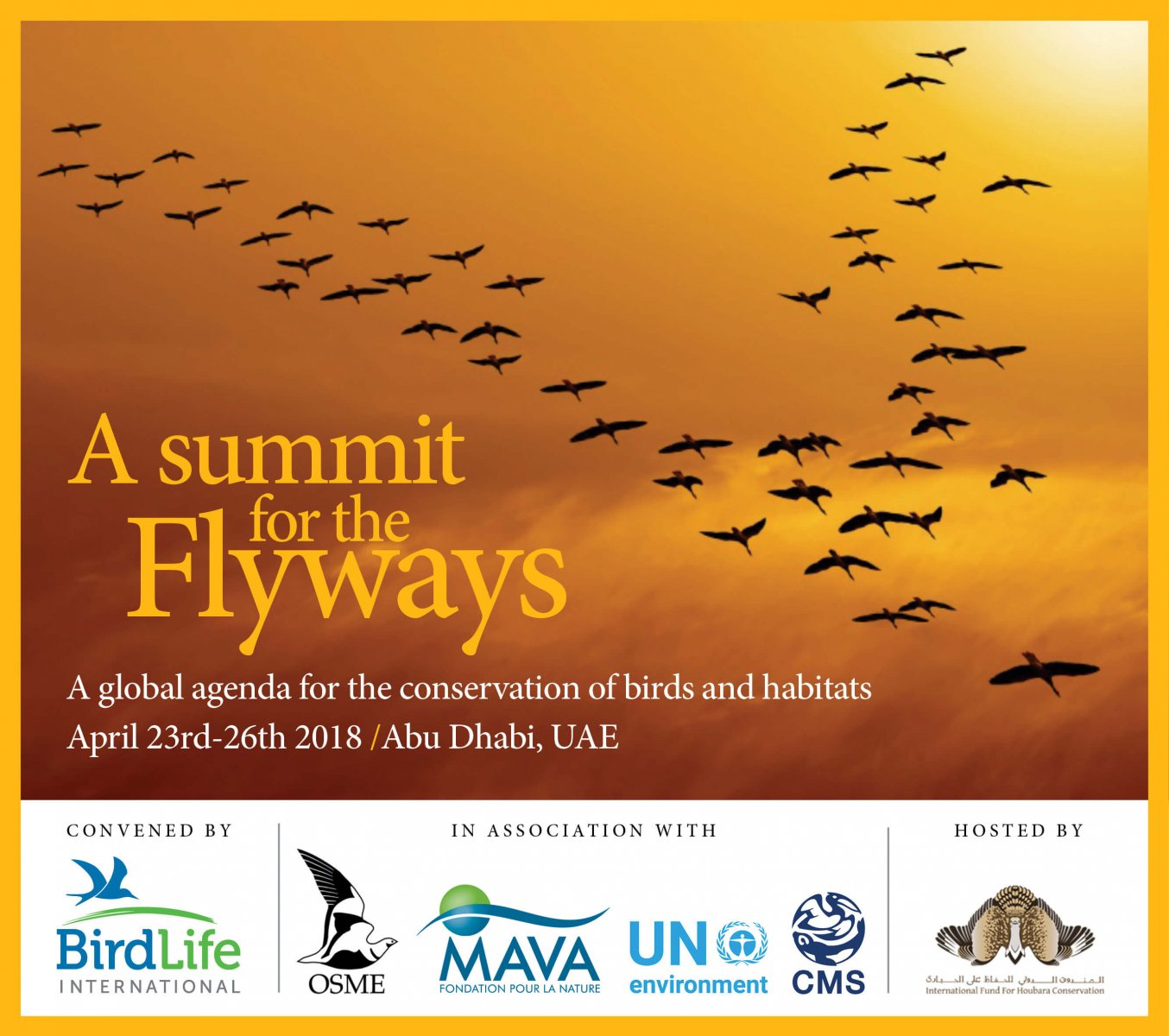 27 Apr 2018

ZERO-TOLERANCE TOWARDS ILLEGAL KILLING OF BIRDS HIGH ON THE AGENDA OF GLOBAL FLYWAYS SUMMIT

From 23-26 April 2018, governments, NGOs and executives from international conventions from more than 70 countries and 100 organisations, gathered in Abu Dhabi for the first Global Flyways Summit.

Zero-tolerance towards illegal killing of birds (IKB) was high on the summit's agenda. Participants agreed on the need to strengthen cooperation with stakeholders including hunters to combat IKB and promote zero-tolerance. The summit also stressed the importance of the ongoing work under the Bern Convention and CMS Mediterranean Task Force on IKB, which is deploying a 'Scoreboard' for governments to self-assess progress in reaching its objectives on combatting IKB .

At the meeting, FACE delivered a presentation highlighting the "Contributions of the hunting sector to stopping illegal killing of birds". FACE Senior Conservation Manager, Dr. David Scallan focused on several examples from different European countries of how the hunting community tackles IKB. He described how voluntary enforcement by hunters can play an important role in supporting national enforcement efforts. The importance of communication was stressed with examples of how hunters' associations have rapidly responded using press releases following IKB incidents. In line with the FACE-BirdLife agreement, he stated that there is more scope for education and awareness raising initiatives to combat IKB.

The Summit of the Flyways was convened by BirdLife International in association with key players in bird migration conservation, including the MAVA foundation, CMS and OSME. The Summit was financed by the International Fund for Houbara Conservation. FACE wishes to acknowledges this financial support.