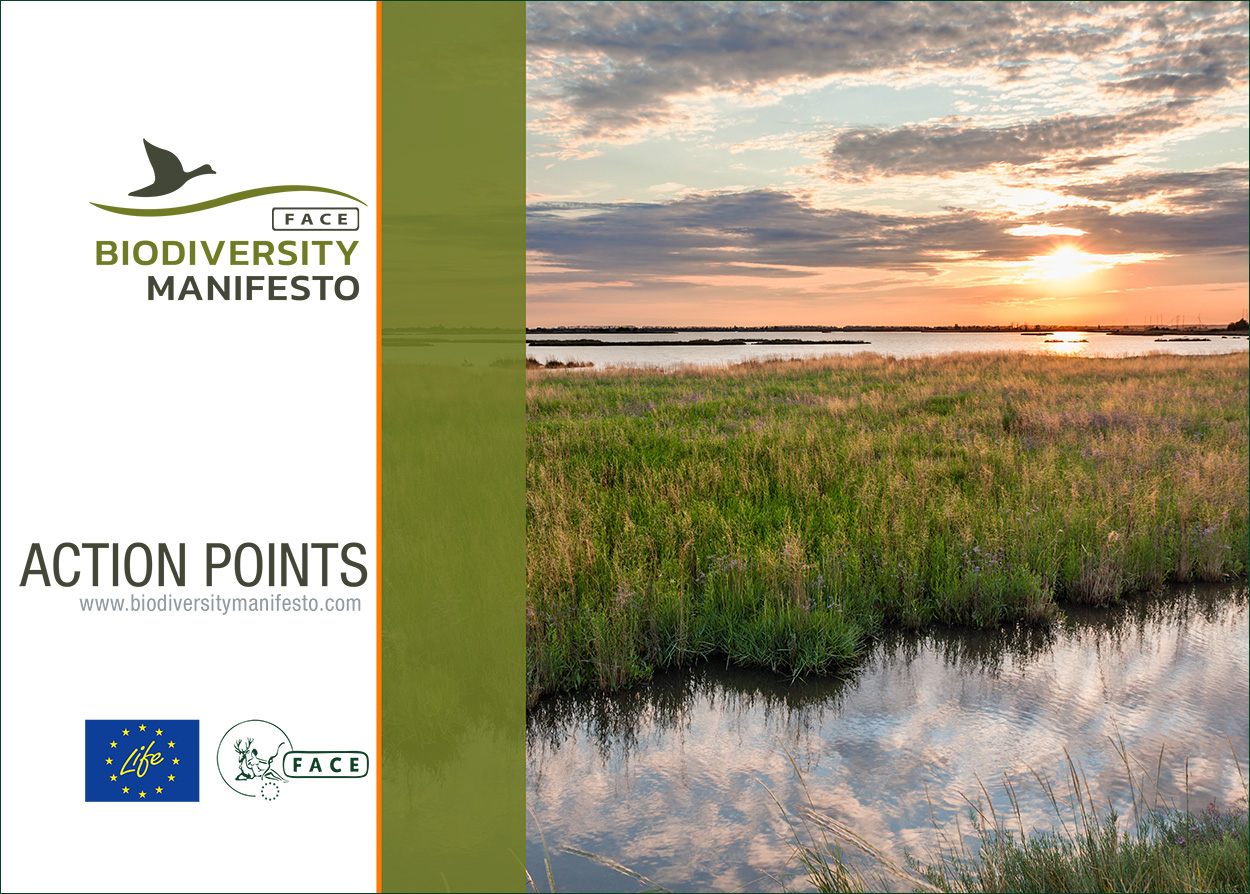 23 Mar 2018

FACE BIODIVERSITY MANIFESTO ACTION POINTS

FACE is delighted to share the updated FACE Biodiversity Manifesto. It lists 38 biodiversity-related actions that are followed by European hunters and FACE. The Biodiversity Manifesto reflects the rigorous and active commitment made by FACE, its Members and Europe's 7 million hunters to ensure that hunting is sustainable and contributes positively to:
Habitats
Species
Protected Areas
Sustainable Use
Green Infrastructure
Ecosystem Services
Investing in Nature
DOWNLOAD THE NEW BIODIVERSITY MANIFESTO [ EN – FR – DE – CZ ] – SHARE YOUR PROJECT!