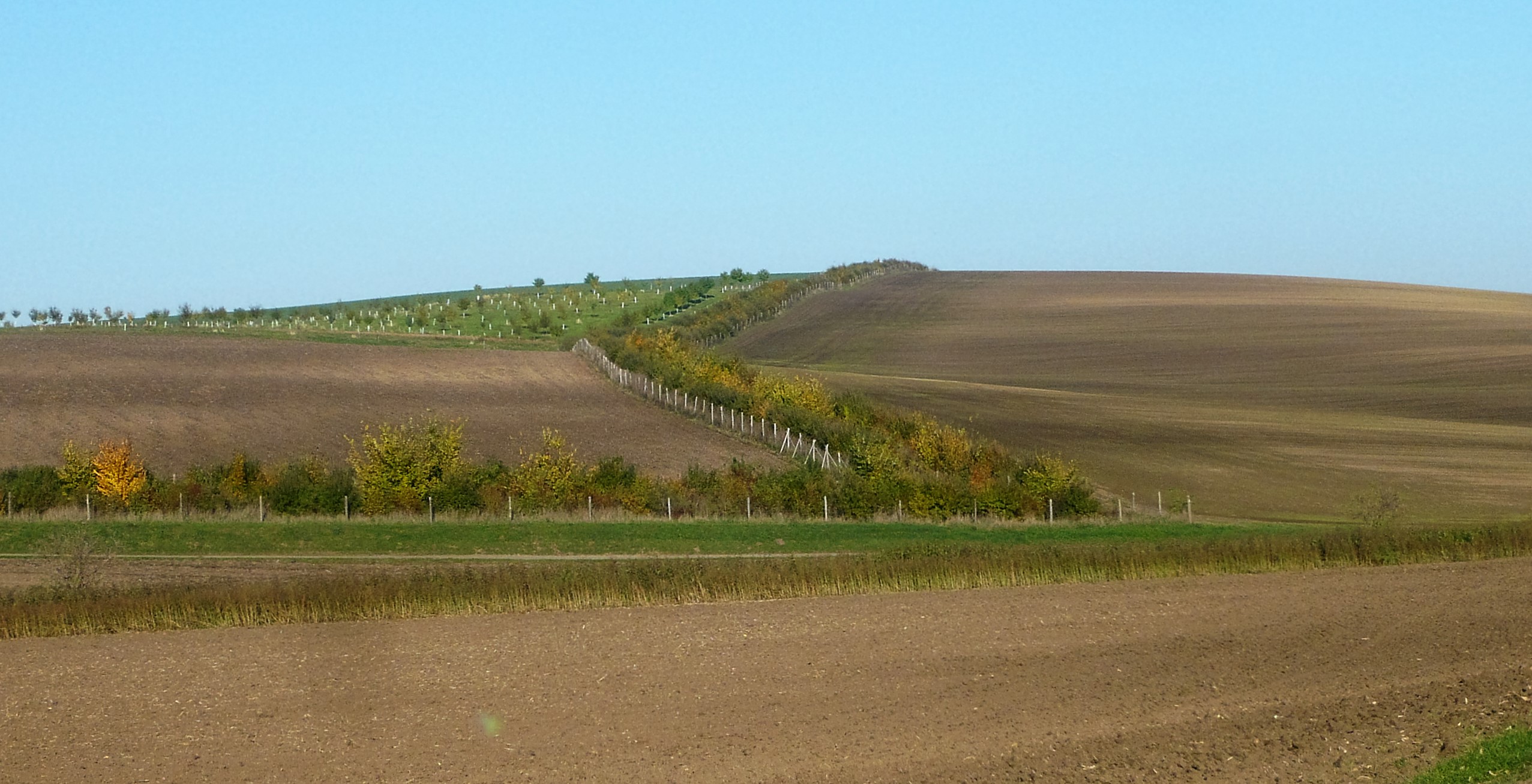 30 Nov 2017

CREATING CORRIDORS IN FARMLANDS – CZECH REPUBLIC

Between 2009 and 2013, the Czech Hunting Association jointly with the Mendel University in Brno and Dr. Petr Marada conducted a couple of corridors projects in farmland in Hodonín District (South Moravian Region of the Czech Republic).

Those projects have numerous of purposes:
increase the local biodiversity,
facilitate animal migration,
create an anti-erosion function and improve water retention
and enhancing the aesthetic value of the landscape.
The first project, called "The Holy Trinity habitat corridor" has been deployed in Šardice municipality. It consists in a 15 meters wide corridor on the side of an agricultural lane, on the former arable land. This corridor is made up of trees, bushes and grassland. Trees are planted in the middle of the corridor in two rows escorted on both sides by two rows of bushes. The grassland, based on a Meadow mix seed, extends in the whole area of the corridor. The management, only by hoeing and trimming, comprises weed protection three times a year.
The second project, "Nenkovice thalweg – grassing and greening" is located less than 10 km away from the first one. This initiative consists in a 25 m wide corridor (a grass strip planted together with native tree species) and in a grassy agricultural lane with an avenue of trees. Several steps have been respected to succeed in this second part of the project:
First of all, the area has been cleaned and the weeds removed. Next, a herb layer has been planted with adapted species on each side of the area according to the sun exposure. Later, bare-root seedlings were planted in several lines together with three rows of bushes and trees. Grass strips have been placed around to enable mowing machines to get too close in the first years after planting.
Contact:
Daniel Švrčula, Specialist officer of the Czech Hunting Association
daniel.svrcula@cmmj.cz
Dr. Petr Marada, project investigator
p.marada@quick.cz