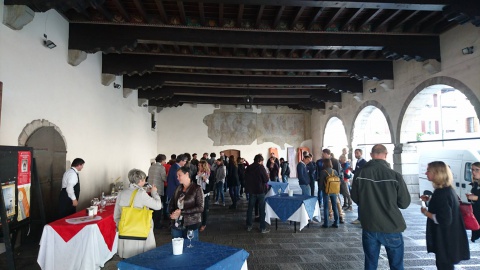 12 Oct 2017

REGIONAL WORKSHOP EU PLATFORM ON LARGE CARNIVORES

From 12 to 14 October 2017, FACE attended a regional workshop of the EU Large Carnivore Platform in the Alpine region of Italy. The workshop was organised by the European Landowners' Organisation (ELO) and EUROPARC. The goal was to provide examples of best practices of coexistence between people and large carnivores in mountainous/alpine areas. The workshop took place in the Parco Naturale Prealpi Guilie, near Venzone in Italy.

At the meeting, the presentations focused on the role of communication in improving coexistence and provided practical examples of how to live together with large carnivores. Funding (e.g. LIFE funding, Rural Development Funds etc.) can support compensation for damages and implementing different mitigation measures, for example through different forms of fencing and the use of guard dogs. The challenge of maintaining extensive livestock grazing on open pastures, which has many conflicts with large carnivores, was also discussed at length.

FACE delivered a presentation on the conflicts between large carnivores and hunting activities, stressing the need for a better inclusion of hunters in decision-making on the management and conservation of large carnivores. One of the workshop conclusions was that the engagement of hunters and farmers is crucial for proper implementation of large carnivore management plans.