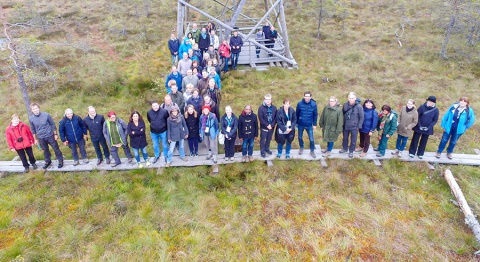 05 Oct 2017

EU NATURE DIRECTORS MEETING IN TALLINN, ESTONIA

On the 27-29 September 2017, FACE was in Tallinn, Estonia to attend the meeting of the EU Nature and Biodiversity Directors.

At the meeting, the European Commission provided an overview of the outcomes of the status of European forests and stressed the need for better financial support to resolve this issue. The Confederation of European Forest Owners (CEPF) presented the view of the Natura 2000 Users Forum (which includes FACE) on the importance of improving support for sustainable forestry within national Rural Development Plans. CEPF also highlighted the importance of investing in Europe's rural areas and boosting innovation to preserve the rural environment, growth and jobs and to simplify policy.

WWF presented their view on the progress of Target 2 of the EU Biodiversity Strategy (to maintain and restore ecosystems and their services). They highlighted issues including habitat fragmentation, mostly generated by urbanization and agriculture. As part of the solution, they stressed the need for better partnerships with socio-economic actors to implement the Trans-European Network for Green Infrastructure (TEN-G).

Estonia presented their extensive work on habitat restoration through several LIFE projects. FACE stressed that national governments and LIFE project coordinators should work closer with local stakeholders and especially hunters when developing such projects. FACE also highlighted the Biodiversity Manifesto as an example of hunters' contributions to biodiversity conservation.