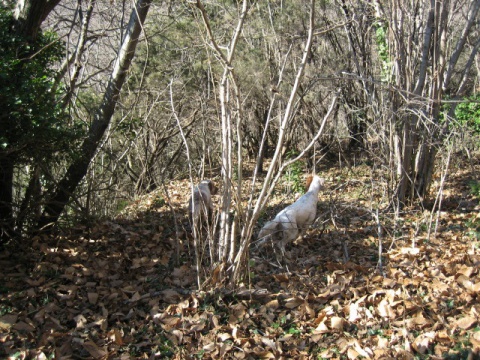 04 Aug 2017

MONITORING OF WINTERING EURASIAN WOODCOCK IN PROTECTED AREAS (ITALY)

The project of this month shows how hunters from Club della Becaccia are working together with research institutions to monitor wintering Eurasian Woodcock (Scolopax rusticola) in protected areas in Italy since 2003.

The work is undertaken by Club della Becaccia and the National Institute for Wildlife (INFS-ISPRA) in conjunction with the University of Genoa. Together, they collaborate in the monitoring design, field surveys and data analysis.

Hunters play a key role in field surveys by using highly trained pointing dogs to flush Woodcock from challenging terrain. These hunters invest a great deal of time into training and working their pointing dogs.

The counts provide data on the density of the species from one year to another and trends in each area. These counts are used for establishing management plans for the protected areas.

This kind of project is a great example of how hunters can contribute to the monitoring of biodiversity.