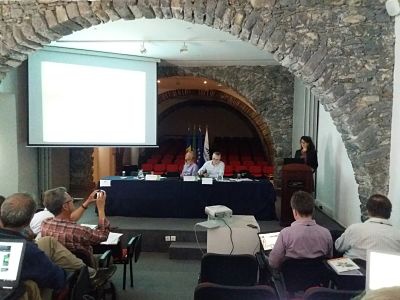 05 Jun 2017

GROUP OF EXPERTS ON INVASIVE ALIEN SPECIES

From the 1-3 of June, FACE attended the 12th meeting of the Group of Experts of the Bern Convention on Invasive Alien Species in Madeira (Portugal).

At the meeting, Member States presented their implementation reports on the European Strategy on IAS. A number of NGOs also presented their reports and progress made on IAS.

FACE's Conservation Policy Assistant, Monia Anane, participated in this meeting and presenting the updated FACE Implementation Report of the Code of Conduct on Hunting and IAS. This included an outline of the actions taken by hunters across Europe on surveillance, management and eradication of IAS.

This report will be put for adoption at the next Standing Committee meeting of the Bern Convention (December 2017).