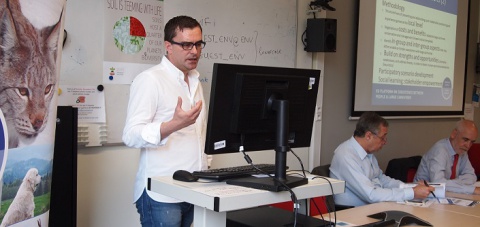 02 Jun 2017

EU PLATFORM ON COEXISTENCE WITH LARGE CARNIVORES' PLENARY MEETING 1 JUNE

Every June, the EU Platform on Coexistence with Large Carnivores convenes in Brussels for their plenary meeting.

Items on the agenda included the presentation of the case studies analysis by the Platform secretariat. The final report on the case studies will be presented next year. After that there were presentations of regional platforms dealing with large carnivores: the Alpine Convention platform, the Carpathian Convention and the Switzerland large carnivore platform.

There was also some preparatory work for the regional workshop in Romania, focused on monitoring and management of the Brown Bear. A press release from the meeting, including a statement on the management of large carnivore in Romania, was agreed.