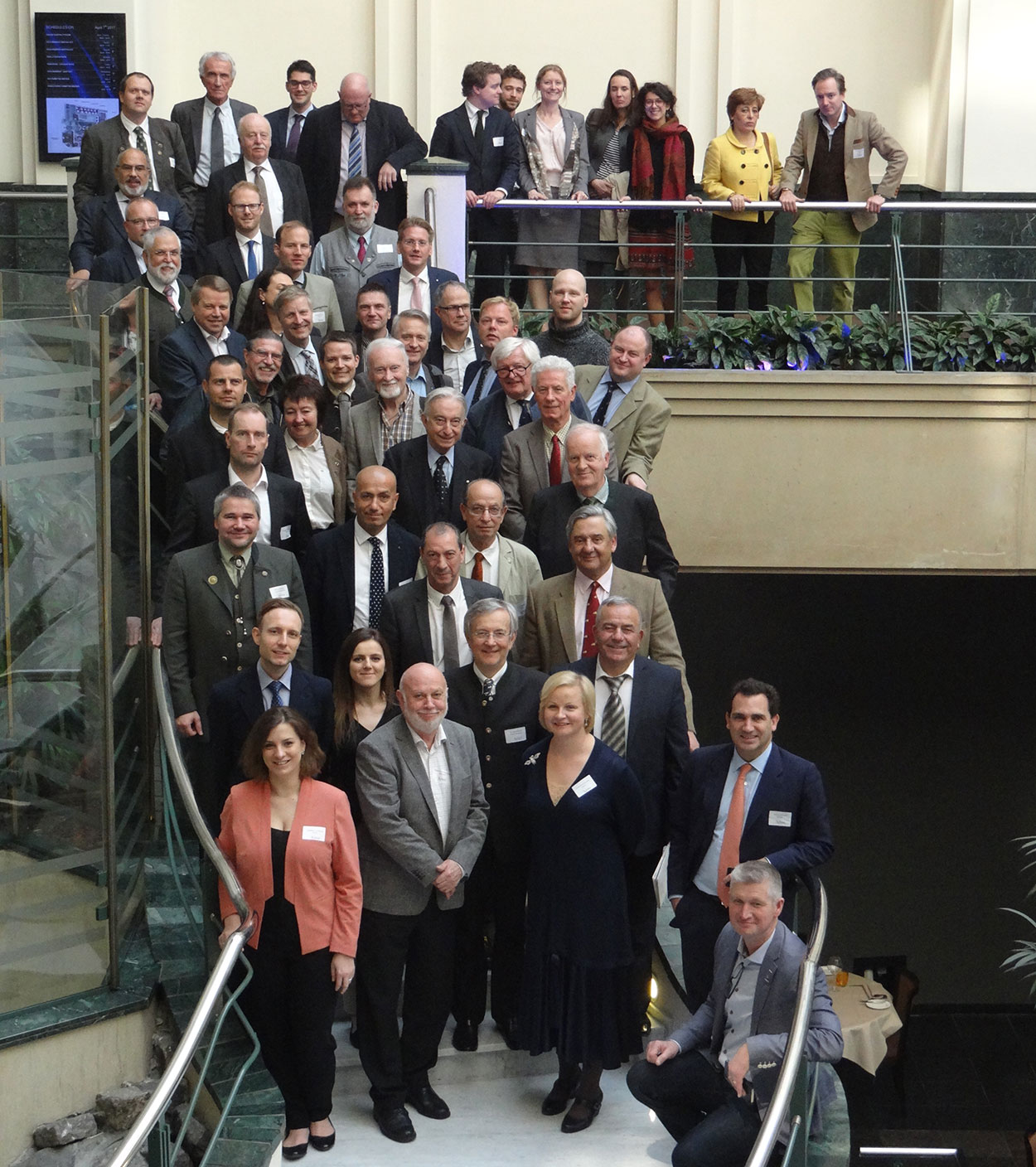 10 Apr 2017

THE NEW FACE STRATEGY AT THE 2017 MEMBERS' MEETING IN BRUSSELS: MAKING FACE MORE POWERFUL AND EFFECTIVE

On Friday 7 April, the representatives of the European hunting world gathered in Brussels for the 2017 FACE Members' Meeting, which was focused on a new strategy for the years ahead.

The FACE Members' Meeting takes place once a year to enhance exchanges between FACE Members and to boost implementation of FACE's positions and initiatives. This year, the meeting focused on FACE's long term goal: To promote sustainable hunting as an integral part of European culture and a vital tool for the conservation and management of European nature and wildlife. Two of the FACE Vice-Presidents, Claus Lind Christensen and Laurens Hoedemaker, presented a new strategy aimed at making FACE more powerful and effective.

Speaking after the meeting, FACE President, Dr. Michl Ebner stated: "The 2017 FACE Members' Meeting covered a broad range of key topics for hunting in Europe from improving implementation of EU nature legislation to firearms and ammunition. Delegates of 30 European countries representing seven million hunters were also updated on the 2016 report of FACE Biodiversity Manifesto. The wide variety of issues discussed is representative of the importance of the EU's influence and the hard work of FACE".

The 2017 Members' Meeting was preceded on Thursday 6 April by a workshop on "Preparing Hunters for African Swine Fever" organised in conjunction with CIC, the International Council for Game and Wildlife Conservation. Following this workshop, FACE organised a cocktail and dinner, which was attended by a wide range of stakeholders and partners, underlining FACE's good standing with the EU Institutions.

– Watch the video message from FACE's Secretary General, Ludwig Willnegger, and FACE Vice-Presidents, Claus Lind Christensen and Laurens Hoedemaker:

– View the photo gallery of the 2017 Members' Meeting here.