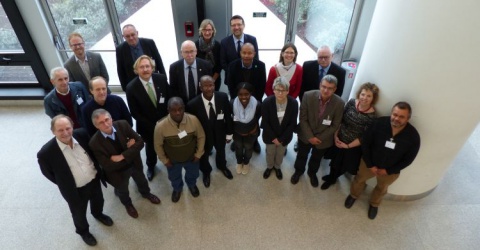 02 Feb 2017

AEWA STANDING COMMITTEE MEETS IN PARIS, 31 JANUARY – 1 FEBRUARY 2017

FACE attended the 12th Meeting of the AEWA Standing Committee from 31 January to 1 February, hosted by the French Ministry of Environment, Energy and Sea at its premises in La Défense, Paris. This was the first full intersessional meeting of the Committee since MOP6 in 2015; the Committee will next meet in 2018.

The busy agenda included reviews of the implementation of the Recommendations of the Standing Committee Report to MOP6 on the Progress of implementation of the AEWA Strategic Plan 2009-2017. Outputs provided by the Technical Committee were examined and approved (i.e. the delineation of selected waterbird populations, the assessment of the need for prolongation, revision and retirement of species action and management plans, the formats of conservation guidelines and of single and multi-species action and management plans).

FACE continues to work with AEWA to promote adaptive harvest management via the new AEWA Guidelines on Sustainable Harvest of Waterbirds and follow the work of the AEWA European Goose Management Working Group.