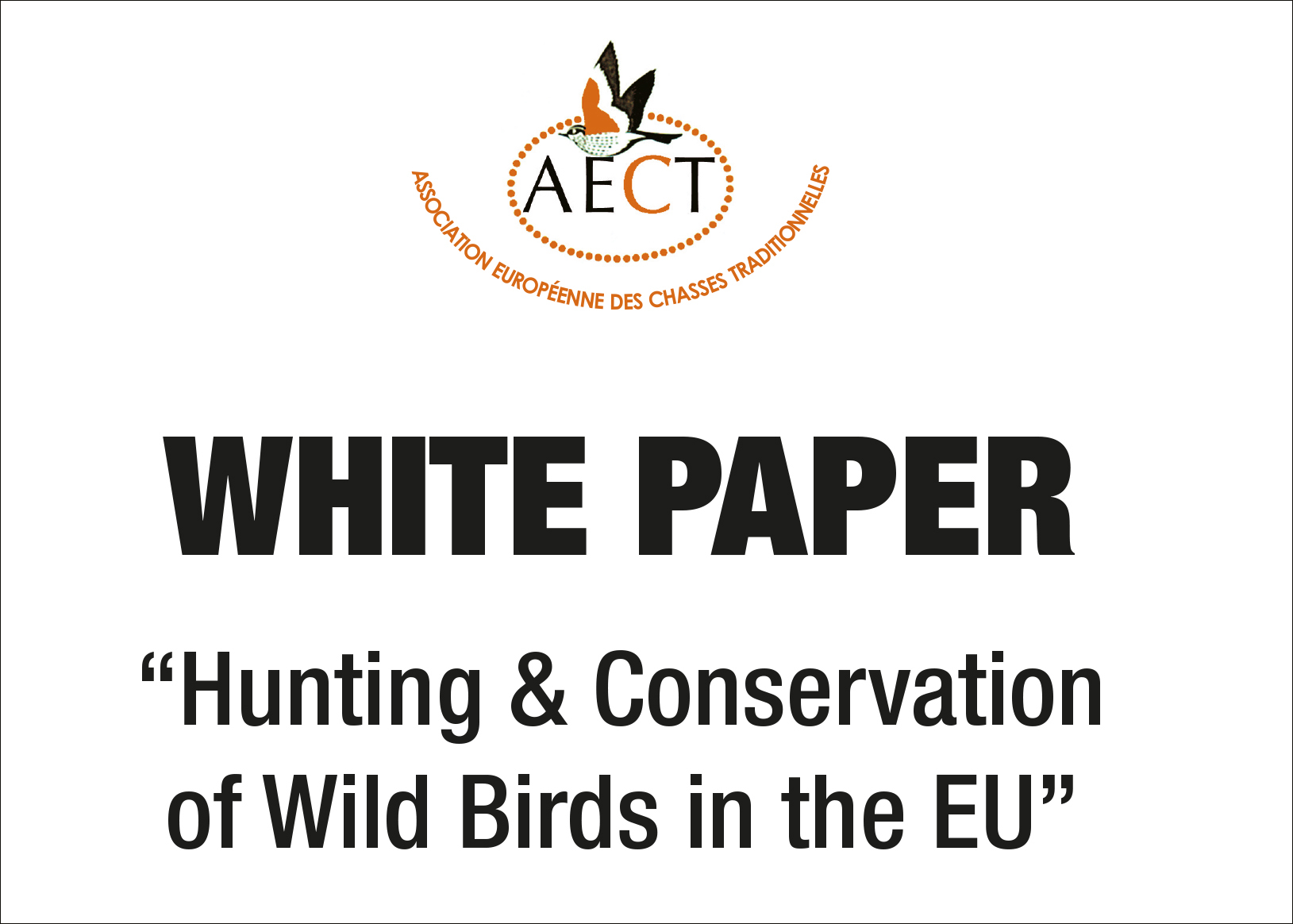 05 Oct 2016

WHITE PAPER ON BIRDS DIRECTIVE RELEASED BY AECT IN COLLABORATION WITH FACE

The document "Hunting & Conservation of Wild Birds in the EU" is a guidance document for European and national policy makers on the implementation and interpretation of the Birds Directive in relation to hunting.

This "White Paper" was developed by the European Association for Regional Hunting Traditions (AECT) in close cooperation with FACE who adopted it on 28 September 2016. It assesses of the impact of the Birds Directive on sustainable bird hunting practices in Europe, and in particular on the traditional hunting methods, practiced at regional level and resulting in the taking "and other judicious use" – "under strictly supervised conditions and on a selective basis" – of certain birds "in small numbers".

The document then analyses the opportunities and constraints for these regional hunting traditions, as a consequence of the implementation and, more importantly, the legal and political interpretation of the relevant provisions of this legal instrument.

Finally, it formulates a set of recommendations for European, national and regional policy makers, with a view to improving the Directive's efficiency and performance for the conservation of wild birds (including the huntable species) and their habitats, taking into account the social, cultural and recreational requirements.