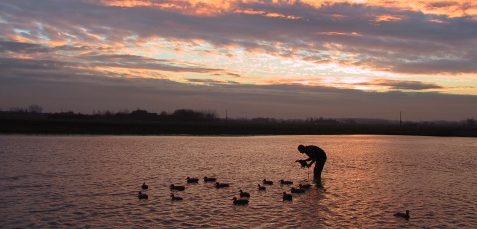 05 Aug 2016

HUNTING AND WETLAND CONSERVATION

Wetlands provide countless benefits or "ecosystem services", which range from supplying freshwater, food and biodiversity, to flood control, groundwater recharge, and climate change mitigation. Throughout Europe, wetlands continue to decline in area and quantity despite numerous policy and legal targets to halt their decline[1].

The main causes of wetland loss include land use change to forestry and agriculture, urbanisation, invasive alien species and climate change.

Hunting and wetland conservation

Of the 208 projects currently listed in the FACE Biodiversity Manifesto, 90 are active on wetland conservation actions with 47 of these directly targeting wetlands and the rest are active in several types of habitats, include wetlands. Hunter's actions conducted in wetlands include:

Restoration or creation of wetlands;
Management and maintenance of wetlands;
Monitoring of species' populations;
Control of invasive alien species;
Education and awareness programmes for schools and students.
Many of these projects provide habitat for migratory birds and therefore contribute to the development of green infrastructure[2] by expanding networks between natural areas.

FACE will continue to ensure that hunters are aware of the wider benefits of their actions in terms of enhancing biodiversity conservation.

For more information, read FACE's publication "How hunter's actions in wetlands contribute to the Ramsar Convention and the Water Framework Directive"

[1] For example, see the Ramsar Convention and Water Framework Directive.

[2] Green Infrastructure is a process established by the European Commission to develop a network of nature areas and improve ecological quality at the global level.