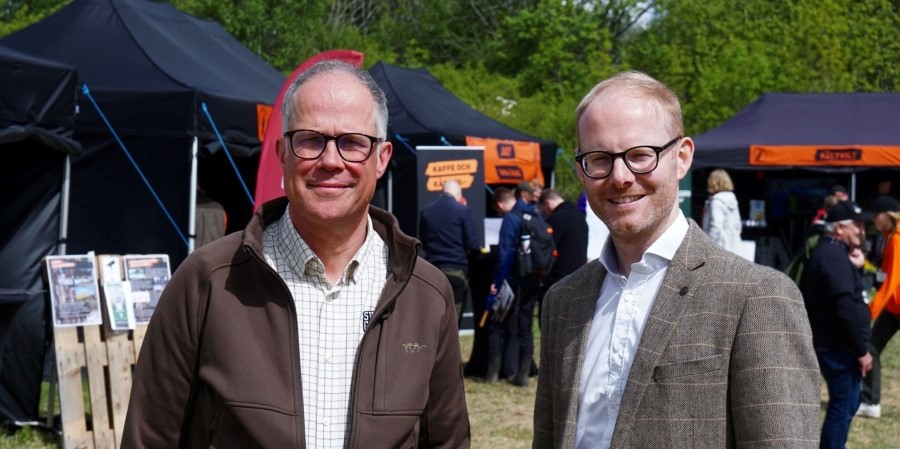 27 May 2022

Major Campaign Launched for Hunting and Conservation in Europe

FACE (The European Federation for Hunting and Conservation) together with its members (37 national hunting associations across Europe) have launched "The European Hunters' Campaign"  at an online press briefing, available here.

The campaign provides a platform – www.SignForHunting.com – to call on Europe's main policymaking institutions to "work with hunters" for hunting and conservation. It includes a 9-point petition that demands necessary change on key topics related to hunting and conservation.

The campaign is in response to the increasing number of problems for Europe's 7 million hunters coming from Brussels (see examples in the campaign FAQs). It aims to highlight and solve these problems, to move away from a trend in finding fault with hunting, and recognise  the value of hunting for biodiversity and uniting cultures across Europe. Speaking at the launch, FACE President Torbjörn Larsson stated:

"We are facing unprecedented challenges, particularly with proposals drafted behind closed doors for Europe's hunters. This campaign is a significant step forward to call on Brussels policymakers to change course and work with us!".

It was highlighted at the press briefing that many international NGOs campaign frequently on policy issues, this is the first of its kind for Europe's hunters. An outward-facing campaign allows hunters to speak up and be heard  by signing the petition and demonstrates the significance of European policymaking on hunting and conservation.

ENGAGING EUROPEAN CITIZENS:
Europe's national hunting associations will play a key role in driving this campaign forward at national, regional, and local levels with grass-roots hunters. The campaign will also support the work of FACE Members towards achieving a stronger future for hunting and conservation. Speaking at the launch, FACE Secretary General, Dr. David Scallan, stated:
"Big decisions and bold action are required to solve Europe's biodiversity problems. Europe's hunters are part of the solution to deliver action on the ground. That needs to be fully recognised in Brussels".
CAMPAIGN DURATION:
In terms of timing, the campaign will run for 6 months and FACE Members, partners, and influencers will be active on their communication channels in the coming weeks. It was also made clear that a hybrid approach will be needed to gather signatures at the grass-roots level.
Following a Q&A session, FACE President Torbjörn Larsson concluded with a call to action to hunters:
"Sign now for a Europe rich in biodiversity with recognition of hunting's important contribution to conservation, society, economy, and cultural heritage".
HOW CAN I SUPPORT THE CAMPAIGN? Sign & share the petition!