Secretariat
The FACE Team is based in Brussels and makes up the Secretariat, representing the interests of its Members and 7 million hunters every day.
The FACE team combines a passion for hunting and nature with expertise in a range of key areas so as to best ensure hunting is facilitated and sustainable, right across Europe. The small team reflects the diversity of Europe, with over 5 nationalities within the core staff, competent in some 9 languages.
SECRETARY

GENERAL
FILIPPO

SEGATO

Italian of origin and German-educated, Filippo has been working in Brussels since 2006 in EU advocacy for diverse groups and interests, with a strong foundation in communications. Filippo has a long history with hunting: having passed his hunting licence in 1995, he volunteered for his local hunters' association and participated in a number of game management projects, wildlife surveys and damages assessments. Filippo is an avid waterfowler, with a deep interest in all hunting modes and game, and also founded the Italian French Pointer Kennel Club. 

IT, EN, FR, DE
ADMINISTRATION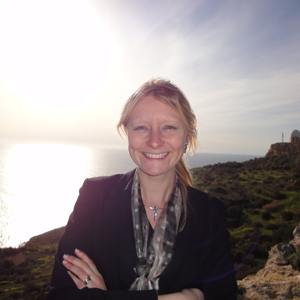 CHARLOTTE

NYFFELS

,

OFFICE

MANAGER

 

Charlotte manages the operations of the FACE Secretariat, from finances to human resources, whilst coordinating the administrative and logistical needs of the FACE Members. She also provides our French translations.

FR, EN, ES
SABINE

BORGERS

-

GUSE

,

TRANSLATOR

&

ACCOUNTS

ADMINISTRATOR

Sabine works part-time with Charlotte and the rest of the team, providing top quality German translations and efficient accounting support.

DE, EN, NL, IT
CHLOE

GERBER

,

OFFICE

ASSISTANT

If you call the FACE Secretariat in Brussels, it is more than likely that Chloé will be answering the phone. As the Office Assistant, Chloé fields all enquiries at FACE as well as providing administrative support.


FR, EN
JESSICA

INGLESE

,

TRANSLATION

AND

ADMINISTRATION

ASSISTANT

A native French speaker, Jessica holds a Masters degree in Conference Interpreting for English and Italian, and has some knowledge of Dutch too. She has a passion for both languages and the environment, enjoying spending time in nature, walking and horse-riding. Jessica provides support to the Office Management team, delivering French translations as well as administrative support functions. 

FR, EN, IT
NICOLE

BERNARD

,

FACILITIES

ASSISTANT

  
Nicole provides facilities support for the FACE Secretariat in Brussels, coordinating in-house meetings and keeping the FACE House in check.
FR, EN, DE
COMMUNICATIONS
YASMIN

HAMMERSCHMIDT

,

COMMUNICATIONS

OFFICER

 

Yasmin is coordinating communications for FACE, especially with FACE Members, the wider hunting community as well as the European hunting press. She is ensuring FACE Members, partners, EU decision-makers and the rest of the world are kept informed of what European hunters and FACE are all about. 

DE, EN
POLICY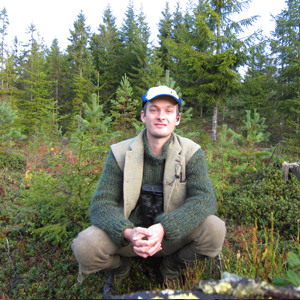 CY

GRIFFIN

,

CONSERVATION

DIRECTOR

Cy is responsible for wildlife policy at FACE, providing a unique awareness and understanding of both the biology of game species with their related EU legislation. He provides technical and biological insights on a daily basis, from cormorants to trapping. From November 2013, Cy has taken over the management of our Nature Conservation work in addition to Wildlife Conservation. 

EN, FR
MANUEL

ESPARRAGO

,

HEAD

OF

POLITICAL

AFFAIRS

Manolo provides strategic direction and planning for FACE's diverse policy interest areas, working with FACE Members and the FACE Team experts to ensure that decision-makers are informed at the right time. Manolo is the FACE contact for our work with the EU Institutions and in particular the European Parliament, as well as being the technical expert on firearms and ammunition. 

ES, EN, FR
CHARLOTTE

SIMON

,

NATURE

POLICY

OFFICER

Having recently graduated in Biology of Organisms and Ecology at Brussels University, Charlotte took on the position as FACE's Project Assistant. Working with the Nature Policy Manager, Charlotte is involved in different nature conservation projects as well as The FACE Biodiversity Manifesto. Moreover, she is finding funding opportunities for us and our Members.


FR, EN
Dan Burgar Kuželički, Wildlife Policy

OFFICER

Having graduated as a Forestry Engineer from the Biotechnical Faculty, Department for Forestry and Renewable Resources at the University of Ljubljana, Slovenia, Dan joined FACE shortly after completing a internship with the European Commision.  Dan works with the Wildlife Policy Manager, assisting in monitoring EU nature and biodiversity legislation and its implementation in relation to our wildlife conservation work, as well as  focusing on different species issues and related topics. 

SI, EN
YVES

LECOCQ

,

SENIOR

POLICY

ADVISOR

 

Yves brings over 30 years of experience at FACE to the team and his unique combination of institutional knowledge of international environmental policy with his scientific and biological expertise. His considerable experience sees him providing keen advice to the rest of the Team as well as FACE Members, policy-makers and partners, regularly speaking at high-level events as well as technically complex meetings.Yves is President of the International Union of Game Biologists 2011-2013 and will preside the Congress in Brussels in August 2013. 

NL, FR, EN, DE