Secretariat
The FACE Team is based in Brussels and makes up the Secretariat, representing the interests of its Members and 7 million hunters every day.
The FACE team combines a passion for hunting and nature with expertise in a range of key areas so as to best ensure hunting is facilitated and sustainable, right across Europe. The small team reflects the diversity of Europe, with over 7 nationalities within the core staff, competent in some 9 languages.



SECRETARY

GENERAL
FILIPPO

SEGATO
Italian of origin and German-educated, Filippo has been working in Brussels since 2006 in EU advocacy for diverse groups and interests, with a strong foundation in communications. Filippo has a long history with hunting: having passed his hunting licence in 1995, he volunteered for his local hunters' association and participated in a number of game management projects, wildlife surveys and damages assessments. Filippo is an avid waterfowler, with a deep interest in all hunting modes and game, and also founded the Italian French Pointer Kennel Club. 
IT, EN, FR, DE
JOHAN

SVALBY

,

DIRECTOR

OF

LEGAL

AND

PUBLIC

AFFAIRS
Johan leads the FACE Legal and Public Affairs team. Combining his legal training with a thorough knowledge of EU and international legislation, subjects and processes, he provides essential advice with astute interpretation of policies and laws affecting hunters in Europe. He joined the organisation in 2008, and prior to taking up the role of Director in 2014, he has managed our work on Animal Welfare and Health, the Bern Convention and the Convention on International Trade in Endangered Species as well as the FACE Working Group on Legal Affairs. These are dossiers for which he continues to provide day-to-day management and oversight.
EN, FR, DE, SV
CHARLOTTE

SIMON

,

NATURE

POLICY

OFFICER
Within the Conservation team, Charlotte has taken over a range of nature policy dossiers. Her main focus is the implementation of the Biodiversity Manifesto within the European hunting network. She is also involved in several topics of the EU Biodiversity Strategy such as Natura 2000, Green Infrastructure and No Net Loss. This includes the process "Mapping and Assessment of Ecosystem Service (MAES)" which is linked to the evaluation of the Economics of Hunting.
FR, EN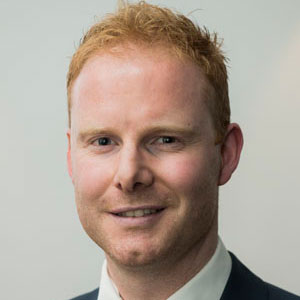 DAVID

SCALLAN

, Director of conservation (Acting)
David joined the FACE team in September 2015.  He deals with a variety of dossiers including migratory birds, large carnivores, land use and the economics of hunting. David has a strong background in conservation policy, ecology, game management, sustainable agriculture and human-wildlife conflict. He received his Ph.D. from the National University of Ireland Galway in 2012, with a dissertation examining the economic, ecological and social place of hunting activities in rural Ireland. David is experienced in site and species monitoring, ecological surveys, project management and economic impact assessments.
EN
Office and Business Management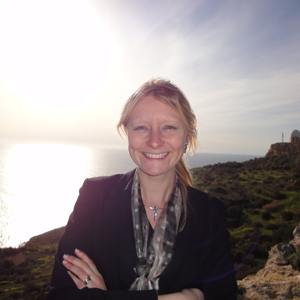 CHARLOTTE

NYFFELS

,

OFFICE

 and Business

MANAGER

 
Charlotte manages the operations of the FACE Secretariat, from finances to human resources, whilst coordinating the administrative and office work, the translation services for the Members and the organisation of FACE Governance Meetings.
FR, EN, ES