Inauguration of the Danish Hunters' House
On a sun-shed 10th of September, the Danish Hunters' Association hosted the inauguration of its newly built headquarters by the organisation's Patron, HRH Henry, Prince of Denmark.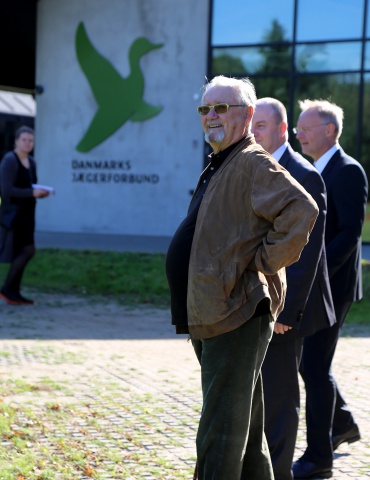 The Prince appeared relaxed and excited when he addressed the 350 guests: "Your new home is a place that has it all. A centre for anyone who is interested in nature, hunting and especially nature conservation, which is a very important issue," he said before cutting the red ribbon and declaring the Hunters' House officially opened.
The Hunters' House is located in the beautiful surroundings of Kaloe, 30 minutes from Aarhus, Denmark's second largest city. The House will become the focal point for matters related to hunting, wildlife, firearms, dogs and game meat, as well as the natural setting that connects these themes. The centre will engage in activities ranging from education and information to research and innovation, as well as culture, food and fashion.
For the President of the Danish Hunters' Association, Claus Lind Christensen, the Hunters' House marks a beginning: "We will become a beacon for everything to do with hunting and active nature management."
Throughout autumn, the Danish Hunters' Association will invite its members to a series of open days. The newly established visitors' centre will be open to the public and provide information on hunting, nature, wild animals and their habitats.
See more at jaegerforbundet.dk.