November with FACE's Yves Lecocq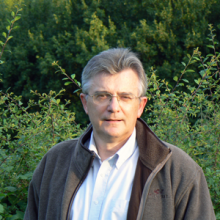 FACE's Senior Policy Adviser Yves Lecocq provides keen advice to the rest of the Team as well as FACE Members, policy-makers and partners, regularly speaking at high-level events as well as technically complex meetings. November saw him covering diverse topics in diverse places, all for the benefit of hunting across Europe. Here are some highlights:
Germany: hunting law experts meet
The 2013 edition of the annual German 'Hunting Legislation' meeting, which took place in Krefeld during 4-8 November, brought together some 100 lawyers, judges, governmental officials, hunters' federation legal advisors and other experts from all over Germany, and also from Austria. Over these four days, participants were given presentations and discussed a wide range of current legal topics, such as on the competence of the Federal Government and those of the Regions to legislate hunting-related matters, firearms legislation, the fundamental nature of hunting rights with respect to land property, the legal implications of the use of lead-free ammunition etc. On the opening day, FACE Senior Policy Advisor Yves Lecocq had the opportunity to brief participants concisely on relevant EU matters, in particular the recent Commission Communication on illegal firearms and the forthcoming EU Animal Welfare Framework Law. 
France: Demonstration of a regional hunting practice in the Ardennes
A dozen regional politicians and officials and FACE Senior Policy Advisor Yves Lecocq, accepted the invitation of the Hunters' Federation of the French Ardennes Département for a guided visit of a traditional trapping site of thrushes. This ancient method of capturing thrushes in a small snare, made of two hairs out of a horse tail (not from a mare: because of the urine dropping on the tail, these hairs are too fragile!), is nowadays still practiced – but disappearing – in about 20 rural communes in this part of France along the border with Belgium. This happens in total conformity with the Article 9 provisions of the 1979 Birds Directive, namely "in small numbers" (about 0.1% of the total annual hunting bag of thrushes in France) and highly selective, as birds are specifically attracted by berries of the mountain-ash tree (Sorbus aucuparia – the Latin meaning "bird-catching"), all this under strict reporting obligations and unannounced on-the-spot checks. Afterwards, guests were offered a gourmet meal – including delicious thrushes – in the local hunting lodge, where the warm atmosphere was in stark contrast with the cold and wet weather conditions in the forest outside.