Union of Hunters and Anglers in Bulgaria celebrate 115 Years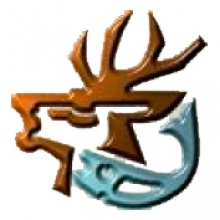 The Bulgarian FACE Member, the Union of Hunters and Anglers in Bulgaria (UHAB) celebrated their 115th Anniversary on 15 June 2013.
A large hunting gathering was held in Pleven to celebrate UHAB's continued efforts and commitment for hunting, for nature and for wildlife conservation.
UHAB unites more than 115 000 hunters in 148 local associations and have a long, rich hunting culture. The Union's headquarters is home to a museum with an impressive selection of trophies, hosting some world and national records. Bulgaria holds an impressive variety of wildlife and is widely recognised for its great hunting with both big and small game sustainably hunted.
Celebrating 115 years of the hunters' union UHAB clearly underlines the fact that hunting associations are amongst the oldest conservation NGOs in Europe.  The Union of Hunters and Anglers in Bulgaria can proudly look back on 115 years of advocating and caring for nature and wildlife.
FACE highly appreciates the positive impact UHAB has made - and continues to do so - on the European level for over a decade working within FACE.
On behalf of FACE and its Members from across Europe we congratulate the UHAB on 115 years of excellent work for hunters and conservation – long may it continue!