Finnish Hunters visit FACE & the EU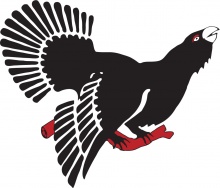 Within the frame of a study trip, the Board of the Finnish Hunters' Association visited Brussels during 17-19 June to meet with FACE, the Commission's DG Environment, MEPs, the European Economic and Social Committee and Copa-Cogeca who represent farmers. The trip was organised by Martin Hojsgaard of the Nordic Hunters' Cooperation in consultation with FACE.
The FACE Team in Brussels met with the Finnish delegation at the FACE office, providing an overview of FACE's activities as well as an update on the latest EU policy debates prior to meeting with the Commission.
Topics that were discussed with Pia Bucella, Director of the directorate Natural Capital of DG Environment, included:
• The EU large carnivore policy which is in conflict with protecting the Finnish forest reindeer (Rangifer tarandus fennicus), a unique and rare subspecies that is confined to two areas in Finland and Russian Karelia with its immediate threat being predation by wolf and lynx.
• The ongoing infringement procedure against Finland with regards to the hunting of the Eider duck (Somateria mollissima) males, which in fact are not part of the breeding process and hence not in conflict with the Birds Directive and the sustainable hunting guide.
• The Finnish government's practice of imposing horizontal bans on hunting and other socio-economic activities within Natura 2000 sites which do not stand in conflict with conservation objectives. Read more here.
The Commission appreciated the Finnish hunters' efforts to seek constructive dialogue and also welcomed the participation of FACE.
The Finnish delegation also explained its concerns to several Finnish MEPs – an excellent initiative that strengthens the link between MEPs and the hunters/voters in their constituency. Following these connections, at least one more Finnish MEP decided to join the Sustainable Hunting Intergroup in the European Parliament.
The study trip was an opportunity for FACE to further enhance it cooperation with the Finnish Hunters' Association and is looking to work closer with its Finnish Member. Other Members are encouraged to organise similar visits in coordination with FACE.