1st Meeting of the AEWA Pink-footed Goose International Working Group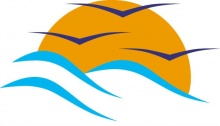 The first meeting of the AEWA Svalbard Pink-footed Goose International Working Group (AEWA SPfG IWG) took place on 23 April in Copenhagen, hosted by the Danish Nature Agency.
The meeting was well attended by national delegations from three of the four range states along the flyway of the Svalbard population of the Pink-footed Goose (Anser brachyrhynchus): Norway, Denmark and Belgium, while a Dutch delegation was unable to attend.  National delegations were composed of representatives from the respective government authorities and stakeholders, with the Danish Hunters' Association forming part of their national delegation. FACE participated as an Observer to the meeting as did the Finnish Nature Agency.

This momentous meeting, for European waterbird management, was held to discuss and agree on the strategy and actions needed to implement the Management Plan for the Svalbard population of the Pink-footed Goose. This Management Plan will be a first European test case for an adaptive flyway management plan which sets out to manage a population which could threaten sensitive ecosystems on its breeding grounds in Svalbard, and cause conflicts with agricultural interests along its migration route, whilst ensuring that the population maintains a favourable status.  The plan details a number of objectives aimed to collaboratively manage the population size of the Svalbard Pink-footed Goose following the principles of adaptive management. The aim is to secure its living conditions and habitats along its flyway, whilst ensuring that any hunting of the species is sustainable.

Advice on this new approach of adaptive management is being provided by Dr. Fred A. Johnson of the U.S. Geological Survey who is working closely with experts from Aarhus University in Denmark to create a model framework to support the Adaptive Harvest Management of the Svalbard Pink-footed Goose. The working group discussed the requirements for implementing a sustainable harvest strategy, based on a 3-year cycle for regulating hunting and starting in 2013. As part of this first phase for implementing an Adaptive Harvest Management strategy it was agreed that an annual assessment of population status, harvest levels in Denmark and Norway, as well as model evaluations, will be necessary to avoid uncontrolled population responses and to gain further knowledge.

A new website for the AEWA SPfG IWG provided by the UNEP/AEWA Secretariat will be made available shortly to present progress on the work, including monitoring information and management actions.