April with FACE's Yves Lecocq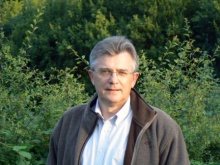 FACE's Senior Policy Adviser Yves Lecocq provides keen advice to the rest of the Team as well as FACE Members, policy-makers and partners, regularly speaking at high-level events as well as technically complex meetings. April saw him covering diverse topics in diverse places, all for the benefit of hunting across Europe. Here are some highlights:

06.04 Vienna, Austria:
Wiener Jagverband, Congress Centre Vienna Fair (JASPOWA Fachmesse)

At the Conference organised by the small but active Viennese Hunters' Association in the margin of the biannual hunters' fair JASPOWA in Vienna, Yves made the main presentation on the influence of the EU on hunters, hunting and game management in Austria. The audience showed its appreciation and interests for the topic by asking many questions. 

07-10.04 Ankara, Turkey

At the invitation of the Turkish Ministry responsible for game management, Yves ran a 2-day informal workshop on hunting and wildlife conservation and management in Europe, addressing a wide range of issues of particular interest to Turkey. This country's biodiversity is impressive, the organisation of hunting (including by visiting hunters from abroad) is in full development and the authorities want to ensure that this takes place in accordance with international obligations and programmes (such as the African-Eurasian Migratory Waterbird Agreement - AEWA). Via its Member in this country, the Turkish Shooting & Hunting Federation, FACE will continue to act as special advisor in this project.

19-20.04 Oberhaslach, France: Forum Lebendige Jagdkultur

In the scenic Alsatian village of Oberhaslach, Yves gave an opening presentation at the annual meeting of the Forum "Living Hunting Culture", which brings together German speaking people with an active interest in the wide range of cultural aspects of hunting. This is certainly not only art, poetry and literature from the past but also all contemporary expressions of the inner emotions of hunting. For FACE, this aspect is an essential element of the diversity and identity of hunters and hunting across Europe which needs to be preserved - despite attempts by certain overzealous officials and politicians to achieve "European harmonisation" of virtually every aspect of people's lives.  

20.04 Kirkel - Limbach, Germany

Yves was the guest speaker at the annual General Assembly of the Hunters' Federation of Saarland. Among the audience of several hundred of members from this small but active German regional hunters' organisation, there were representatives from the neighbouring hunters' associations of Luxembourg and France as well as several national and regional politicians, including the Saarland Minister for the Environment who made a strong intervention in support of sustainable hunting.   

22.04    Brussels: European Parliament

Yves Lecocq joined with FACE's Head of Political Affairs to meet and deliver a presentation on FACE & EU rules on hunting to German MEP K.-H Florenz, current member and former chairman of the Environment Committee and visiting hunters from his constituency.

26.04 Brussels: Putting Tick-borne Diseases on the Map

As sector representative for many millions of outdoor people, FACE's Senior Policy Advisor Yves Lecocq who has a background in veterinary medicine had been invited to join the European Steering Committee for the project "Putting Tick-borne Diseases on the Map". Supported by the pharmaceutical group Baxter through an educational grant, this project aims to raise awareness for the public health risks of Tick-borne Encephalitis (TBE), Lyme disease and other infections transmitted to humans by ticks. Steering Committee Chair Professor Michael Kunze of the University of Vienna presented the situation in Austria where nowadays 86% of the population is vaccinated against TBE, which resulted in a spectacular reduction in recorded infections. Many tourists and other foreign visitors spending time outdoors in Central-European countries – where a high proportion of ticks carry the TBE virus – are however not aware of this risk and ignore that vaccination (3 injections, with a "boost" every 5 year) is in the fact the only effective prevention against this serious and sometimes lethal infection. According to Professor Martin Haditsch (expert in tropical and travel medicine, currently Head of a microbiological laboratory in Hanover) the 13,000 recorded clinical cases of TBE in Europe are only the tip of the iceberg. In most instances viral encephalitis is not diagnosed as having resulted from tick transmission. Lyme disease (or Borreliosis) too can cause severe health problems and a vaccine is not yet available, but antibiotic treatment is usually effective when diagnosed sufficiently early. Other categories at particular risk, next to hunters, gamekeepers and other wildlife professionals, are ramblers, birdwatchers, forest workers (who were also represented in the meeting by Building and Wood Workers' International), golf players and all people walking into high vegetation. According to scientists, tick-borne infections are on the increase (expending west and northwards) as a result of climate change.
FACE will continue to monitor this project and keep its Members fully briefed about possible developments in this domain.