Pauline van der Putten: a real relationship with nature
FACE is putting a special focus on women hunters, to learn more about their motivations, challenges and views. We thank all the women that have shared their experience with us through our questionnaire.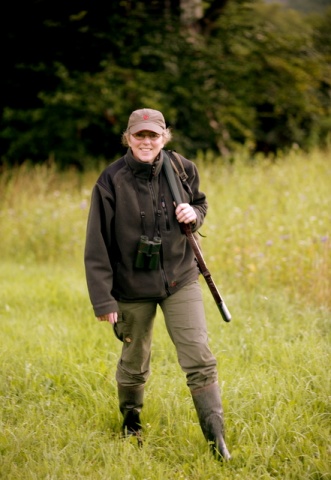 Pauline van der Putten, a Pharmacist Assistant from the Netherlands is one of these women and started hunting 4 years ago. Pauline goes hunting on a weekly basis, often accompanied by her husband, a wildlife photographer. When her grown-up daughter wanted to experience and share Pauline's commitment to nature she took her hunting in Germany.
A passion for connecting with nature and animals, to eat what she has hunted, and to understand and take care of the wild animals in the sparse nature of the Netherlands are Pauline's motivations to hunt. She has a great love for animals and hunts with her dog.
Pauline enjoys everything about hunting: the hunt itself, the joy of being in nature with fellow hunters - she also goes hunting with other women - and of course the meal which she has sourced from nature herself. 
Through this passion, enjoyment, and the knowledge she gains of wildlife through hunting, Pauline gives back to nature through diverse conservation actions. Spending so much time in nature observing wildlife, Pauline monitors Red deer, Roe deer and Wild boar populations in the Veluwe area of the Netherlands. She secures fences to make them safe for wildlife to pass, such as deer leaping over and not catching their legs. Pauline also provides education about deer to primary schools and shares her knowledge about wildlife conservation with young generations.
If you want to help us to show the world what hunters really do please take 5 minutes to answer some quick questions.