LUCIA RUBIO FROM SPAIN
FACE is putting a special focus on women hunters to learn more about their motivations, challenges and views. Here's a snapshot from Lucía Rubio in Spain.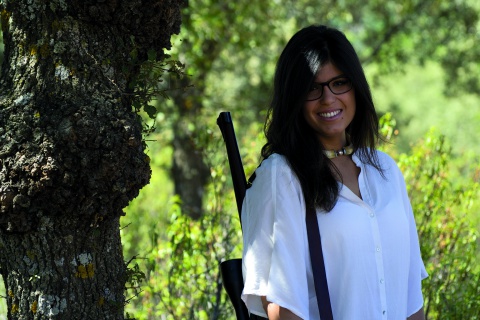 Lucía Rubio is a 23 passionate hunter from Madrid. She began hunting at the early age of 3, when her father and grandmother took her game hunting. Besides her love of hunting, she works for a TV channel specialised in hunting, where she films and produces documentaries around the world: "I'm very lucky, thanks to my job, I have been able to witness many different types of hunts. This year, for example, we have been in Mexico hunting wapiti, one of the largest species within the deer family (Cervidae) in the world".
Lucía finds that the hunting community is very welcoming and has opened up in the last decades: "It is amazing to see how well women hunters are treated with such respect and admiration and how men defend our place in this activity".
Hunting is a major part of Lucía's life, her job, her hobby and passion. In her point of view, "hunting is like a religion, you can believe in it or not. But, for those who do believe, it is a philosophy of life"